Hello, welcome back for the 3rd week ok Book Traveling
Thursdays, which a weekly meme created by Catia @The Girl Who Read Too Much and Danielle @Danielle's Book Blog. The goal is to share the covers of a book related to that week's theme, which you can see at the Goodreads group, indicating the original cover, the one of your country, your favorite and least favorite.
This week's theme is "Oh no! Summer is almost over! Choose one of your favorite summer reads". This was a huge problem for me, why?! Well, this summer I mostly read newly released fantasy books which covers are not very diverse or eARCS, which only have the one cover for now… So I'm going with An Ember in the Ashes by Sabaa Tahir.
---
Original Over: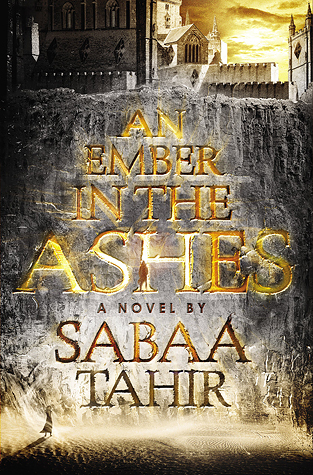 This is the cover I own, look how pretty it is… US hardcover, released back in April.
COVER FROM MY COUNTRY (PORTUGAL) & COVER FROM THE COUNTRY I LIVE IN (SPAIN):
Well, don't get all excited, the first cover is not from Portugal, but it's actually from Brazil – yeah, we still don't have it either. But here in Spain, the book is coming out in September I guess, so there's that. They're are just like the original, so bonus points for not ruining a perfect gorgeous cover.
FAVORITE COVER:
I love the original US cover, but I'm IN LOVE with the UK cover. It's so pretty!!! I like it because it's simpler than the US version, and I'm a sucker for black covers with gold…
LEAST FAVORITE COVER:
This is the Bulgarian cover… I hate it. Seriously, why would they not use one of the 2 gorgeous designs that already existed? I don't get it…