Hello, welcome to another book tag. I saw this tag in a few blogs, namely at Kira's @FIEITTYREADS and Rogan's @Signing On blogs, and I thought it would be a fun tag to do, given that it's past the middle of the year (and I'm already late for it).
1. BEST BOOK YOU'VE READ SO FAR IN 2015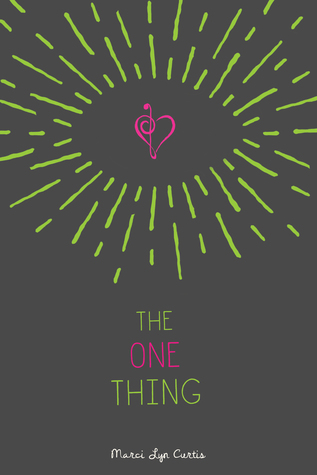 From the books released this year, it would have to be The One Thing, by Marci Lyn Curtis. Besides fiction, I would also name Modern Romance by Aziz Ansari and Eric Klinenberg, and You're Never Weird on the Internet (Almost) by Felicia Day.
2. BEST SEQUEL YOU'VE READ SO FAR IN 2015
This will have to be Crown of Midnight, by Sarah J. Maas, although it wasn't published this year… it counts, right?
3. NEW RELEASE YOU HAV

EN'T READ YET, BUT WAN

T TO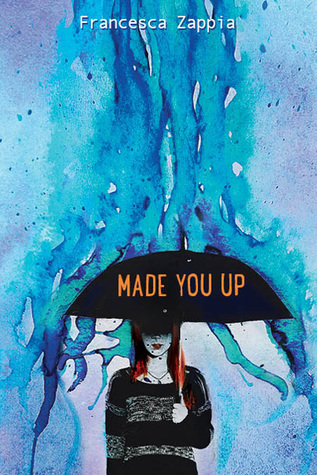 Thor, Vol. 1: Goddess of Thunder by Jason Aaron (Text), Russell Dauterman (Illustrator). I'm really curious about this comic, I really need to order it.
Also, Made You Up by Francesca Zappia.
4. MOST ANTICIPATED RELEASE FOR THE SECOND HALF OF THE YEAR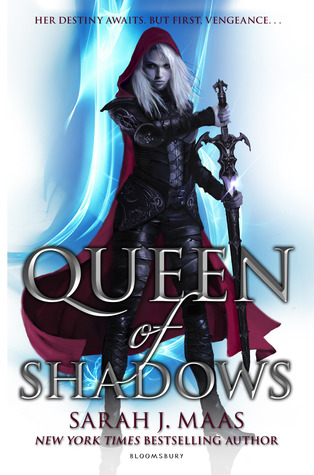 Queen of Shadows by Sarah J. Maas… Is it September 1st yet?!
5. BIGGEST DISAPPOINTMENT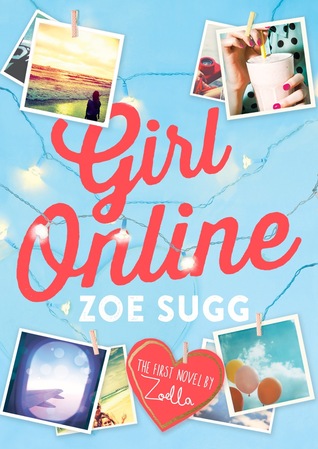 Girl Online by Zoe Sugg, I was just expecting something a bit better. To be honest, I'm conflicted about the book coming out, the sequel, because for one side, this book really sucked, but by another, I kind of want to know what happens to this characters…
6. BIGGEST SURPRISE
A Court of Thorns and Roses by Sarah J. Maas, I'm still obsessing about it and I read it months ago!
It is definitely amongst my favorites of this year, and although I love the Throne of Glass series, I think that this one might even surpass that.
7. FAVORITE NEW AUTHOR (DEBUT OR NEW TO YOU)
My new debut author is Becky Albertalli, author of Simon Vs. The Homo Sapiens Agenda. That book is amazing, and I love love love her writing.
New to me, is Sarah J. Maas. Seriously, how did I go by so many years without knowing about her?
8. NEWEST FICTIONAL CRUSH
The most recent?! Rowan Whitethorn from Heir of Fire by Sarah J. Maas.
9. NEWEST FAVORITE CHARACTER
Shahrzad from The Wrath and The Dawn by Renee Ahdieh. I'm about to finish the book and this girl is amazing. Seriously, she's gold!
The book is amazing, by the way, I'm not done yet and I can tell you that it's going on my favorite pile.
10. BOOK THAT MADE YOU CRY
What books doesn't make me cry, it's more like it…
My Heart and Other Black Holes by Jasmine Warga made me cry big time!
11. BOOK THAT MADE YOU HAPPY
This one is easy! Simon Vs. The Homo Sapiens Agenda by Becky Albertalli really put a smile on my face the whole time. This book, wow, it made me smile and laugh and gasp out loud, lovely, perfect!
12. FAVORITE BOOK TO FILM ADAPTATION YOU SAW THIS YEAR
This is a very tough one. I can't think of any…
13. FAVORITE REVIEW YOU'VE WRITTEN THIS YEAR
Another tough one, I'm not a good critic, especially of my posts… I really liked to review The One Thing this week, but you tell me, which is your favorite review that I've written this year?
14. MOST BEAUTIFUL BOOK YOU'VE BOUGHT SO FAR THIS YEAR (OR RECEIVED)
Ohhh, this is hard! I guess I have to go with the Shatter Me series, because those covers are just AMAZING! Beautiful beyond words.
15. WHAT BOOKS DO YOU NEED TO READ BY THE END OF THE YEAR?
Oh, so many! Starting with the series in the photo above, then The Lunar Chronicles, then a lot of others… eheh!!!
---
That's it!!!! I'm tagging EVERYONE who wants to do this tag!!