It's Tuesday again! Where is the time going?!
… So it means, it's time for another Top Ten Tuesday, and today's theme is: Top Ten Books That Would Be On Your Syllabus If You Taught X 101. Top Ten Tuesday is a weekly meme created by The Broke and the Bookish.
I have to admit that I was a bit at a lost here, I had no idea what to write about, but luckily Kat @Life and Other Disasters, gave me a fantastic idea, she said "Or books that have the perfect fictional crush in them." and I LOVED IT! With that in mind, welcome to my Top Ten Books with Perfect Male Specimens 101.
1. The Infernal Devices by Cassandra Clare
By now it comes to no surprise to anyone, but I have a huge crush on James Carstairs. But these books have multiple sources of perfect (or close to it) male specimens, being Will Herondale a perfect example of a man who makes most of the book community swoon (am I right?). Other perfectly good example, for me, of a swoon-worthy man in this series is Gideon Lightwood (the scones under the bed… wow). Between Jem, Will and Gideon, a lot of crushable guys here.
2. Fangirl by Rainbow Rowell
Levi is as crush-worthy as they come. I couldn't stop myself from loving the hell out of him in Fangirl, even when he kind of messes up, because his character feels so real and so absolutely perfect. He always sees the bright side of things and people, he's always happy, and the poor guy can't stay away from the girl he loves for one single day… wow.
3. A Court of Thorns and Roses by Sarah J. Maas
We (all of us who have read Sarah J. Maas books) can all agree that she's a master at creating men, especially Fae hunks. Now, all the 3 main males from this book are pretty swoon-worthy, and I'm not even mentioning how gorgeous and hot they are, but I'm super partial to Tamlin…
Poor Tamlin, who has forgotten how to flirt, who thinks that "your hair is clean" is enough for… something… oh, but he learns! Soon it's all "let's go for a swim" "dance for me" and all those other stuff, so yeah, pretty crushable (especially from all of Feyre's accounts of their intimate moments).
Then we have Lucien (the red hair kills me), who left his family and all he had for his love. WOW! And then Rhysand, the most beautiful man that Feyre has even seen – and she lives with Tamlin and Lucien. Rhys is kind of amazing and full of potential, I just want to see more of him.
4. An Ember in the Ashes by Sabaa Tahir
Romance is never the main plot of this book, but the perfectness that is Elias is hard to ignore. This guy, who has trained to be a ruthless killer for years on end, has so much more to him… he's kind, compassionate, he doesn't want to kill, or fight, he just wants to be free. He's attracted to his BFF but doesn't act on it because he doesn't want things to be weird and he doesn't want to lose her. He helps a slave (and something more than help…)… The whole time I was reading about him, I couldn't help but sigh and swoon.
5. The Wrath and the Dawn by Renee Ahdieh
It will be weird if you haven't read this book before, so you really need to take this class seriously and read it, only then will you understand why a guy who has all his wives murdered at dawn can be so perfect and honestly, one of the most perfect male specimen that I found in any kind of books.
But trust me, Khalid is perfect, truly perfect! Again, once you ignore the fact that all his brides die. But the relationship he has with Shazi, and the kind of love he has for her, is seriously relationship goal.
6. To All the Boys I've Loved Before and PS I Still Love You by Jenny Han
One name people, Peter K.! This guy is seriously swoon worthy – I feel kind of weird saying this because he's definitely way too young for me. But he's so sweet and he cares so much, that it's impossible not to fall a bit in love with him while reading these books.
7. Throne of Glass series by Sarah J. Maas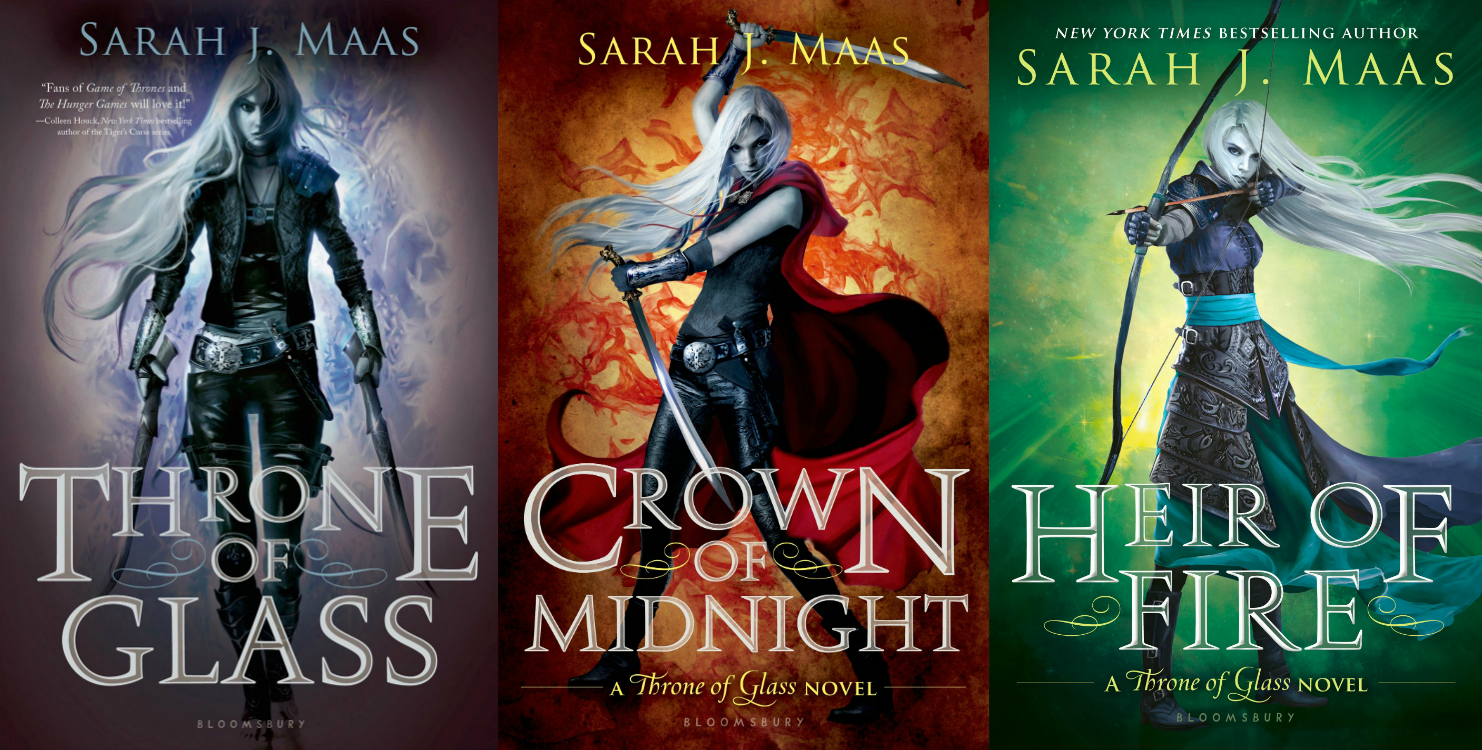 Remember when I said in point 3 how amazing Sarah J. Maas is at creating fictional men? It doesn't end there. Throne of Glass is full of amazing men, all of them are pretty hot and pretty great. I'm a bit more partial to Dorian (prince, fights for what he loves, etc) and Rowan (200 years suffering for a lost love), but you might like Chaol better and that's totally ok, because he's pretty amazing as well. Or maybe Aedion?! I know Aedion rocks my boat, but that's just me… Not even going to mention Sam, because I haven't read The Assassin's Blade yet.
8. Pride and Prejudice by Jane Austen
Come on, a list of books with perfect men, you couldn't really expect that I wouldn't include the one fictional character that has been driving women crazy for more than 100 years, right?! Oh Yeah, the one and only, Mr. Darcy! I don't think I need to explain this one…
9. Attachments by Rainbow Rowell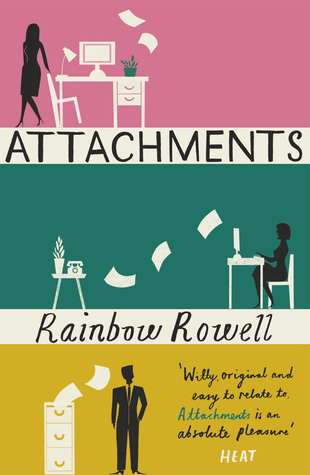 I just find Lincoln pretty perfect, because I relate so much to him. The way he loves is so full and complete…
And I think Christine and Beth say it best:
"Every woman wants a man who'll fall in love with her soul as well as her body."

"I didn't know someone could love me like this," she said. "Could love me and love me and love without…needing space."
10. The One Thing by Marci Lyn Curtis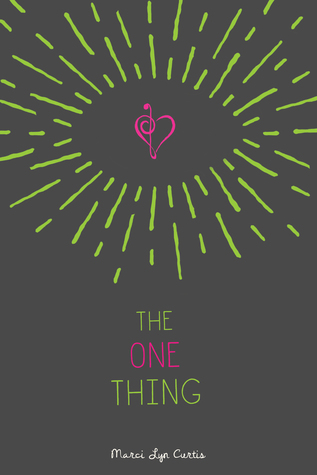 Mason Milton, people! Read this book, for real, as soon as it is out. It's so worth it!