Welcome back to another blog award post (August Edition) – I really want to get through these posts during this month, while I still have free reign at work 😉 . This time I have to thank to two amazing bloggers: Nicole @NymphadoraWinterfell and Anjie @Love Thy Shelf, thank you so much for nominating me girls 😀 !!! This is my second Real Neat Blog Award, you can check out the first one HERE.
THE RULES:
1. Thank and link the blogger who nominated you.
2. Answer the 7 questions the nomination has provided.
3. Nominate 7 other bloggers.
4. Create 7 questions for your nominees.
---
Nicole's questions
1. What book would you recommend for others?
It really depends on who the others are, for instance, to my best friend, I would recommend something like The Perfect Match by Katie Fforde. Even though I didn't like the book that much (review here), I know that this is right up her alley.
I could for the life of me recommend her the greatness that is The Mortal Instruments, The Infernal Devices, Fangirl, Throne of Glass, etc…, but she wouldn't like it (I doubt that she would even try it).
2. What made you start blogging?
I'll redirect that question to here. There's the story.
3. Do you have an inspirational person that has inspired you? Who?
Not really… I really look up to my older brother, but I wouldn't say that he inspired me. There are people I look up to work-wise, but they're not really inspirational either…
4. If you were to eat the same thing for a month, what would you eat?
Hmmmmm, full mediterranean salad (with feta or fresh mozzarella cheese). Is this weird?
5. Where do you purchase your books from?
Two main places: Amazon.es and Come In, a specialized English Bookstore in Barcelona.
6. Apart from books, do you have other interests and what are they?
SO MANY!!! I love TV Shows, Movies, I love to cook, bake, knit, sew… honestly, I would have been a damn good old-style housewives, as long as I didn't have to clean or actually have children.
7. What is your all time favourite tv show?
This is a hard one. TV Shows preferences varyie highly on a lot of things. Sherlock, Doctor Who, Gilmore Girls, Charmed, Marvel's Daredevil, …, are amongst my favorites ever. But the one thing that I was obsessed through many years and that I still watch and makes me feel at home, is Sailor Moon. Yeah, I know that's an anime, but either way it's awesome and I'm picking it.
---
Anjie's Questions
1. What was your favorite read in July?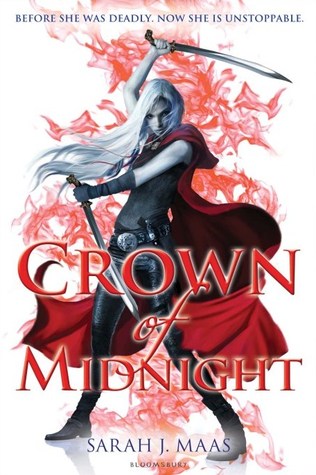 Crown of Midnight by Sarah J. Maas
2. Which book release are you anticipating the most?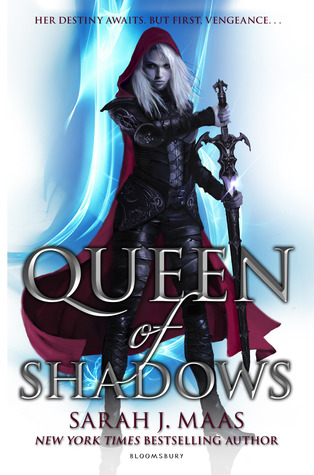 Is this a Sarah J. Maas directed question? That would have to be Queen of Shadows!!
3. Other than reading, what do you enjoy doing in your spare time?
Answer above!
4. What's your favorite TV show?
Answer above as well 😉 !
5. Which book character do you relate to the most?
Something between Cath from Fangirl and Lincoln from Attachments. That's why I fell that Rainbow Rowell really gets me 😛 !
6. Pick your book boyfriend … just one! (No cheating like having a fantasy boyfriend and a contemporary boyfriend haha)
Just one? Wow, you're mean! So it would have to be Jem Carstairs. I don't even have a good explanation for it other than "he's awesome". It's not the music or anything, it's just that he's so sweet and passionate and kind and gorgeous and …let's not even mention that he can rip apart a corset with his bare hands… (After the Bridge made me see him in a whole new light).
7. Are you currently crushing on anyone (not a book character)? Tell me about them. (Sorry I'm in a lovey-dovey mood!)
Like real life people in my real life? Not actors or anything?
Gosh, this is sad… but no! Wow, I haven't had a crush in ages, I think the last time I had a real crush on a man (that was in my life) was 5 years ago.
Jesus, that's depressing! And it's not because of high standards or anything, it just hasn't happened in a while. 😦 WOW, now I'm a bit depressed! There are no crushable men in my life!
---
Nominations:
You know the drill, feel free to ignore if you've already done it or if you simply are not in the mood… it's totally fine 😀
---
My Questions:
I'm gonna recycle my question from the other time I did this award 😀
Where would you rather spend a vacation? Beach? Mountain? City? Why?
If you got stranded in a desert island, which 3 items would you like to have with you?
What's your biggest celebrity crush? Why?
Coke or Pepsi? Or "what are you talking about, there's no difference"?
Favorite time of the year? Why?
Name a music that reminds you of your childhood?
You can only pick ONE book to read (forever), what would it be?