It's time for another books tag! Well, this one is more of a challenge! I was tagged by Tasha @Head in the Clouds, Heart in the Books and Erika & Miedjel @PartnersInBooks and Zezee @Zezee with Books. Thank you guys!
This challenge was originally created by Trey @Trey Schnarr Books:

So for this challenge what you do is you pick a few books (typically well known) that you know little or nothing about and guess what they are about based on the cover and title. Then, you compare it with the actual blurb on Goodreads and see how you fare.
The Knife of Never Letting Go by Patrick Ness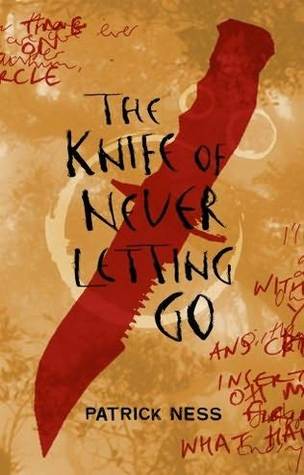 Me:
Wow, I started with a tough one. I know this is part of a trilogy or something, and I know that I'm seeing these books everywhere, so… Something happens to this guy and he's hell bent on revenge?!
Goodreads:
"Prentisstown isn't like other towns. Everyone can hear everyone else's thoughts in an overwhelming, never-ending stream of Noise. Just a month away from the birthday that will make him a man, Todd and his dog, Manchee — whose thoughts Todd can hear too, whether he wants to or not — stumble upon an area of complete silence. They find that in a town where privacy is impossible, something terrible has been hidden — a secret so awful that Todd and Manchee must run for their lives.
But how do you escape when your pursuers can hear your every thought?"
Verdict:
Wow, I managed to guess that it was about a guy… and that was about it!
It's Not Me, It's You by Mhairi McFarlane
Me: 
Do you want to know something funny? I actually own this book and I have no idea what it is about!
A couple break up, and it's about the girl's journey to understand that there's nothing wrong with her, that the problem of the failed relationship lied with the guy.
Goodreads:
"Delia Moss isn't quite sure where she went wrong. When she proposed and discovered her boyfriend was sleeping with someone else – she thought it was her fault. When she realised life would never be the same again – she thought it was her fault. And when he wanted her back life nothing had changed – Delia started to wonder if perhaps she was not to blame… 
From Newcastle to London and back again, with dodgy jobs, eccentric bosses and annoyingly handsome journalists thrown in, Delia must find out where her old self went – and if she can ever get her back."
Veridict:
YES! I'm calling this a win! The only detail I overlooked was the cheating… oh well…
These Broken Stars by Amie Kaufman and Meagan Spooner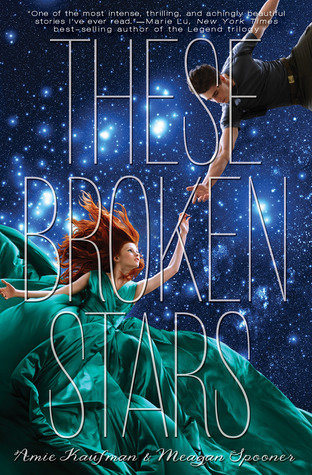 Me:
Fantasy?! Star-crossed lovers literally across the stars from one another?
Goodreads:
"Luxury spaceliner Icarus suddenly plummets from hyperspace into the nearest planet. Lilac LaRoux and Tarver Merendsen survive — alone. Lilac is the daughter of the richest man in the universe. Tarver comes from nothing, a cynical war hero. Both journey across the eerie deserted terrain for help. Everything changes when they uncover the truth.
The Starbound Trilogy: Three worlds. Three love stories. One enemy"
Verdict:
Well, it wasn't that bad! So they're not literally across the stars from one another, but figuratively… I could have been worse.
The Improbable Theory of Ana and Zak by Brian Katcher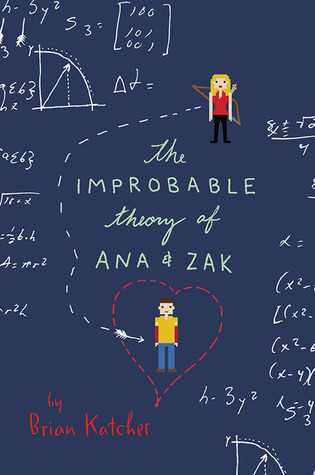 Me: 
Ana and Zak are both in high school, both are good at Math even though they have nothing in common, they belong to different high school groups and everything. But against all odds they end up falling in love.
Goodreads:
"The Improbable Theory of Ana and Zak is Stonewall Book Award-winning author Brian Katcher's hilarious he said/she said romance about two teens recovering from heartbreak and discovering themselves on an out-of-this-world accidental first date. 
It all begins when Ana Watson's little brother, Clayton, secretly ditches the quiz bowl semifinals to go to the Washingcon sci-fi convention on what should have been a normal, résumé-building school trip. If slacker Zak Duquette hadn't talked up the geek fan fest so much, maybe Clayton wouldn't have broken nearly every school rule or jeopardized Ana's last shot at freedom from her uptight parents.  Now, teaming up with Duquette is the only way for Ana to chase down Clayton in the sea of orcs, zombies, bikini-clad princesses, Trekkies, and Smurfs. After all, one does not simply walk into Washingcon. 
But in spite of Zak's devil-may-care attitude, he has his own reasons for being as lost as Ana-and Ana may have more in common with him than she thinks. Ana and Zak certainly don't expect the long crazy night, which begins as a nerdfighter manhunt, to transform into so much more…"
Verdict:
Wow, not in a million years I would have guessed about the con. At least they fall in love, right? This book has been on my TBR for a while now, because of the cute cover, and now I want to read it so bad!
Everything Leads to You 

by

Nina LaCour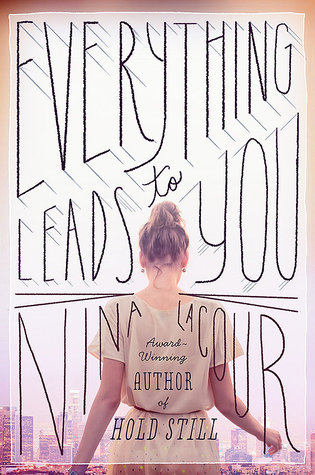 Me:
Girl falls in love with a guy through a series of accidental events, and takes this as a sign that they're meant to be.
Goodreads:
"A love letter to the craft and romance of film and fate in front of—and behind—the camera from the award-winning author of Hold Still. 
A wunderkind young set designer, Emi has already started to find her way in the competitive Hollywood film world. 
Emi is a film buff and a true romantic, but her real-life relationships are a mess. She has desperately gone back to the same girl too many times to mention. But then a mysterious letter from a silver screen legend leads Emi to Ava. Ava is unlike anyone Emi has ever met. She has a tumultuous, not-so-glamorous past, and lives an unconventional life. She's enigmatic…. She's beautiful. And she is about to expand Emi's understanding of family, acceptance, and true romance."
Verdict:
NO GUY! I was so wrong! It's about love, but the setting is totally different from what I thought it was… I was thinking YA and everything.
---
This is it! It was so damn fun 😀 ! I'm tagging EVERYONE, because I don't know who's been tagged or not… oops!