It's Tuesday, September 1st, which means that it's time for another Top Ten Tuesday, a weekly meme created by The Broke and the Bookish. This week's theme is: Ten Characters You Just Didn't Click With.
1. Pen from Love in the Time of Global Warming  

by

Francesca Lia Block
I don't really know why, she was an interesting heroine, I think I just couldn't suspend my disbelief of the whole situation, so although I liked her, I didn't quite click with her.
2. Greg from Me and Earl and the Dying Girl 

by

Jesse Andrews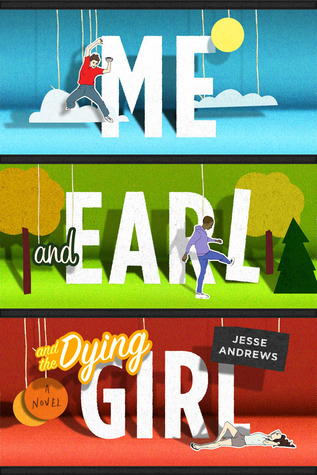 I mentioned in my review that I wasn't Greg's biggest fan, right? He was the thing in the book that kept me from loving it more than I did.
3. Ari from Aristotle and Dante Discover the Secrets of the Universe 

by

Benjamin Alire Sáenz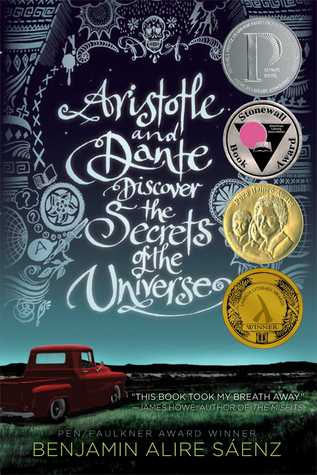 I actually love Ari, but it took me a bit to really be able to connect with him, while Dante was as easy as breathing. Sometimes it annoyed me that Ari's thoughts and behaviour were so erratic, even though I get the purpose of it.
4. Thomas from The Maze Runner 

by

James Dashner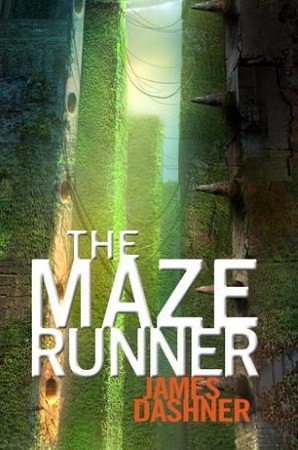 In all honesty I had trouble connecting to every single character in The Maze Runner, maybe that's the reason that I still haven't picked up the second book – though I know I should, before the movie comes out.
5. Gemma from The Year of Taking Chances 

by

Lucy Diamond
From the 3 ladies in the book, Gemma is the one I identified less with, though I was rooting for her, it never entirely clicked.
6. Jasmine from A Whole New World: A Twisted Tale 

by

Liz Braswell
So much so that for a moment there I was almost rooting for Jafar. It was a huge problem in this book, the characters weren't developed at all, which made it extremely hard to click with any of them. But Jasmine was the worst of all of them, her tendencies to go through the same path that she was supposed to be avoiding, made me cringe.
7. Penny from Girl Online 

by

Zoe Sugg and Siobhan Curham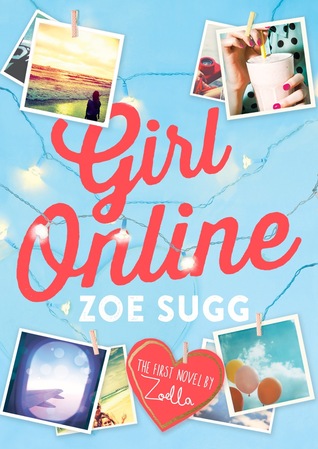 I really disliked Penny. She could have been adorable and relatable, but she was not!
8. Jessamine Lovelace from

Th

e Infernal Devices by Cassandra Clare
It took me a really long time to actually feel anything for Jessamine. I eventually did, obviously, and by the end I even shed a tear when she died. But Jessie was definitely not an easy girl to love, at least by me.
9. Wren from Fangirl by Rainbow Rowell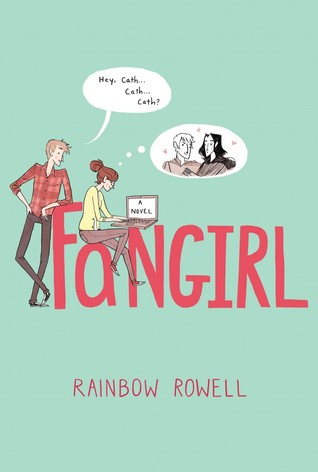 I had a huge problem connecting with Wren from Fangirl. I hated how she treated her sister. I get that she needed her independence and be her own person, that's more than fine, but things don't have to be all or nothing. She could have gone her own way, but not completely forget that she had a sister who also needed her.
10. Jacob from the Twilight Saga by Stephenie Meyer
I was never, even remotely, on team Jacob. I just never really clicked with him… And I kind of liked him (just a tiny bit) more on the movies (because of Taylor Lautner… *not sorry!*). The truth is, I never got why he was so into Bella, because he's into her more or less from the starts and it annoyed me.