Hello, welcome back to another Book Traveling
Thursdays, which a weekly meme created by Cátia @The Girl Who Read Too Much and Danielle @Danielle's Book Blog. The goal is to share the covers of a book related to that week's theme, which you can see at the Goodreads group, indicating the original cover, the one of your country, your favorite and least favorite.
This week's theme is "Tomorrow is World Smile Day! Choose a book that made you smile". For this week I chose the The Rosie Project by Graeme Simsion. I was going for a couple of other books, but as usual, they are quite recent and have just the one cover, so I went for this one. I smiled and laughed a lot while reading The Rosie Project. 🙂
---
Original Over:
This is the original cover. I have a version of this one, and I will admit that I don't like it. It's not the absolute worst, but it's not that good either. And the equivalent of the second book is even worse – an apple on the cover makes the book seem like a diet book instead of a novel.
COVER FROM MY COUNTRY (PORTUGAL) & COVER FROM THE COUNTRY I LIVE IN (SPAIN):
I give the covers for the portuguese, spanish and catalan editions. They are all basically the same, though the Catalan can be the best of the 3. The spanish is hideous.
FAVORITE COVER(s):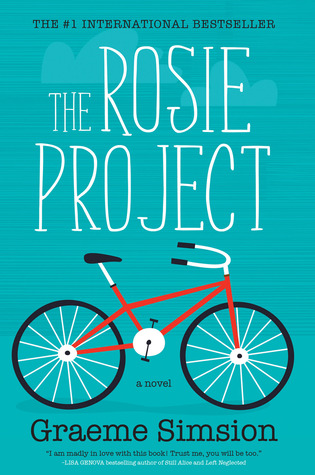 These are my favorites 😀 ! The Canadian edition is just gorgeous, I love that blue. Then the one from Brazil is super cute and complete. And the Danish edition is so… I don't know, but it calls to me.
LEAST FAVORITE COVER(s):
These, I just don't like… they are the Swedish, Italian, Korean and Vietnamese editions, and they are ugly…