It's tuesday again! Here we go for another Top Ten Tuesday 😀 , a weekly meme hosted by The Broke and the Bookish. This week's theme is:
Ten Bookish Things I Want to Quit Or Have Quit (aka ten book series I think I'm going to abandon, ten bookish habits I want to quit, ten authors I quit reading, ten types of books I'm quitting, ten tropes I want to stop reading about, ten books I marked as DNF (did not finish) recently, etc. Get as creative as you want)
Once again, I was coming at a loss about what to write this week, mostly because I don't usually start series that I don't want to finish, I usually don't quit authors (yet), or I definitely do not want to quits my bookish habits. So, with that in mind, and all the emotions present from my latest read – Queen of Shadows if you're wondering – I decided to point out some stuff that we (book bloggers/reviewers) need to chill about.
---
1. Do Not Be Disrespectful
I do not care if you didn't like certain aspects of a book, if someone has a different opinion than yours, or if you don't like a certain author… you can criticize all you like, but do not be disrespectful, please.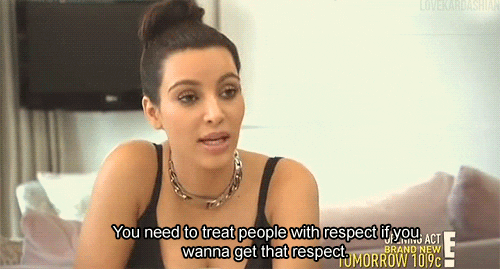 2. Stop dissing the troupes
I know people, we all get sick of some sometimes, some love triangles are unnecessary, some forbidden loves are cringe worthy, lost princesses, the chosen ones, the whole thing, sometimes it's a bit much. But you know what? They work! And the only times we complaint about them is when they are not well executed. So, don't blame the troupes!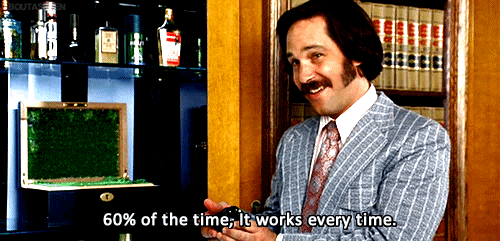 3. You don't know better than the Author
You know what's the biggest advantage of a book in regards to a tv show or movie? The author, a.k.a., the creator, is actually the one to carry along the storyline of every single character. They know their characters, and you know what? They are the one who know them best… yeah, that's right… them, not us!
4. Ponder the

Hype T

rain
Hype is good. It promotes good books, good authors, it reaches all of us. But we should ponder more carefully on these hyped books: "Am I really enjoying it this much? Or all of those positive reviews are influencing my opinion of it?". It also works the other way around: "With all the hype, I thought it would be FANTASTIC, but it's just good, so… lower rating.". I think we all fall a bit with this one, maybe it's inevitable.
 

5. Your ship sunk, so what?!
Ok, maybe this one is directed by the Throne of Glass fandom – sorry! But a book or series should always be about more than your ship. Who cares if Katniss ends up with Peeta and not Gale? (so many more examples I could introduce…but I won't). Does it make that book worse because of that?
6. Be honest
I hardly give low ratings to books, but that's not because I'm not capable of it, it has been more because I have so many books behind that I want to read, that I mostly pick those with a high rating on Goodreads. But we should not be afraid to give a low rating, honesty is important.
7. Easy on those comparisons
It's pretty hard for a book to be 100% original, every idea comes from somewhere, something that is already out there. But we can try to view each book on itself without the need to compare it to another, just because they are the same genre, or have a similar character, etc.
8. Comparisons II
Now about your blog. If you're reading this you're most likely a book blogger. So, to you I say, stop comparing your blog to others. Do your thing, be happy about it.
9. ARC envy! Don't even!
Just don't! I know it's hard, seeing all those beautiful ARCs and wishing you had some…. Damn, I wish I had some too. But do not envy them, ever. If you don't get them, you don't, it's all good. Ok?
10. Do not apologize!
On a lighter tone, your blog is your space. Do what you want, say what you need. If you need a break, take it. If you need to rage, do. But you should never have to apologize for being you!