Hello fellow bloggers. Today I'm bringing you a Blog Award post, my third Real Neat Blog Award!!! I would like to thank  Jessica @Mud and Stars, Flo @flowlessbooks, Amy @CURIOUSER AND CURIOUSER and Jesse @Books at Dawn for nominating me – THANKS GUYS!!! You should go check out each and everyone of these blogs, ok?
The rules:
Thank and link the blogger who nominated you.
Answer the 7 questions the nomination has provided.
Nominate 7 other bloggers.
Create 7 questions for your nominees
Now, as I've mentioned, this is my third time doing this award, so I won't be nominating anyone, ok? I've done quite a few awards in the past few months and I don't know which awards each blogger had, so for now I'm not nominating anyone.
As I've been nominated by a few people, I might skip some answers and reply 4 from each one instead of the 7 asked, ok?
On to the questions…
---
1. What would be the one book you'd recommend to someone who says they don't like reading?
This is a tough one… I would say Simon Vs The Homo Sapiens Agenda by Becky Albertalli. It's an easy and fun read, which deals with serious subjects. And given that the book is divided into normal format and e-mail format, it's not only easy, but also unique.
2. How many books have you read this year, and how many are you aiming to read by the end of 2015?
So far, 60 😀 !!! I'm quite happy with that number, but I'm aiming to reach at least 75 by the end of the year.
3. Which book on your shelf has the most beautiful cover?
I love the Shatter Me series covers. LOVE THEM! So for me, those are my favorite covers for sure. They are just so gorgeous, and shiny, and Oh My… those colours…
4. Which main character from a book do you think is most similar to you?
Hmmmmm, ok, this is really though. I'm probably a mix between Lincoln from Attachments, with Cath from Fangirl, and something else that I can't quite identify. To sum it up, Rainbow Rowell knows me best.
---
1. What is your 2015 favorite read so far ?
Is it too much of a cliché if I say Queen of Shadows?! Because yeah… that's probably the one… But I read so many fantastic books this year…
2. Which book deserves more hype in your opinion ?
I think I said the same thing yesterday, but The One Thing by Marci Lyn Curtis, totally deserves all the attention, because that book is just amazing.
3. What is the most original book you read ?
Did I mention that I read some pretty freaking amazing books this year? Yeah? But I think the most original one I read was More Happy Than Not, by Adam Silvera. That twist!
4. Book boyfriend/girlfriend ?
Can I have 2? It would be Jem from The Infernal Devices and Rowan from the Throne of Glass series. Now, I know these two guys are nothing alike, but they would both fit very well with my personality. Also, they are both gorgeous and sexy (and you just know that they have a LOT to offer). Also, the silver hair… maybe I have a thing for silver hair…
---
1. If you could live in any time period which would you choose?
I would love to visit some points in the past, but I don't think I could live in there, so I would chose the present or near future. There's no way I could live without my running water and plumbing systems…
2. E-readers or physical books?
For a long time I was dead set against e-readers, and now, I'll admit, that my Aelin (name I gave my Kindle – I will soon change it to "Fire-breathing bitch-queen") is like my best friend. I read faster on my kindle too, and it holds so many books. Still, nothing can quite beat the feel of a physical book in my hands, the way it feels and smells… so, I'll say physical 😉 .
3. What's the last film you went to see at the cinema?
I haven't been to the movies in a while month?! That's unacceptable! The last one I saw in the theatre was The Man from UNCLE, which I loved.
4. Where do you see yourself in 5 years time? What would your ideal life be like?
In the best case scenario, I see myself holding a postdoc position, possible my second or third, ideally in London (or some place cold). It would be nice to have someone by then, lol. My ideal life though, would be to win the lottery tomorrow, play up all of my parents debts, and disappear for a year and travel the world, alone. Then find a job in my field, invest some money into a bookstore and just live day after day.
---
1. You've been in a relationship with your man/women and things are getting serious, but out of the blue they ask you to choose them or your books. Which do you choose and why?
Are you kidding me Jesse? What kind of question is this one? I would never be with a person that would make me choose between anything I loved. If a person puts you in a position where you have to chose, they're not right for you… at least that's what I think. So, damn the guy, I'm keeping my books!
2. You're being held at gunpoint but the shooter says he will set you free if you burn three of your books. Which three would you choose?
First of all, I would make very clear that I believe that burning books is a sacrilege. But at gunpoint, whatcha gonna do, right? Then I would finally say 3 books that I wasn't particularly fond of: Girl Online by Zoe Sugg, Popular: Vintage Wisdom for a Modern Geek (A Memoir) by Maya Van Wagenen and Digital Fortress by Dan Brown (because I have 2 physical copies of this book).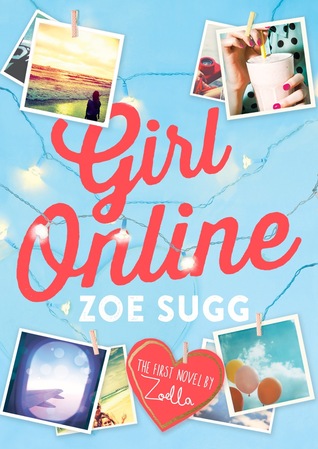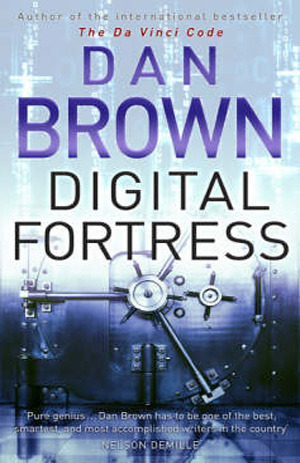 3. With wanting more diversity in books nowadays, what is one aspect you believe should be represented more and why?
Mental illness. I think there's still a huge stigma concerning it, and it affects so many people nowadays, that it should totally be represented more.
4. Your favorite author is going to call you for a once in a lifetime chance to talk. You can only ask them one question. Who is the author and what is the question? Why?
I would be pretty stupid about it, lol, I would definitely want to get a call from Sarah J. Maas today and I would asked her with whom Aelin will end up with. To make it clear, I'm ok with either choice she has (or will have in the future), I just want to make sure that my baby Rowan is ok with her choices too… 😉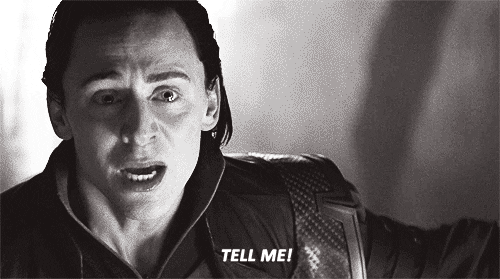 ---
And that's a wrap people… 😉