Hello, welcome back to another Book Traveling
Thursdays, which a weekly meme created by Cátia @The Girl Who Read Too Much and Danielle @Danielle's Book Blog. The goal is to share the covers of a book related to that week's theme, which you can see at the Goodreads group, indicating the original cover, the one of your country, your favorite and least favorite.
This week's theme is "Because Family Matters choose a book that features your favorite bookish family!". This one is easy, because my favorite bookish family is (and probably will always be) the Weasleys from the Harry Potter series. But I've used Harry Potter before, and I don't want to use it again so soon, so I'm going with another book that has an awesome family: To All the Boys I've Loved Before by Jenny Han.
---
Original 

COver

: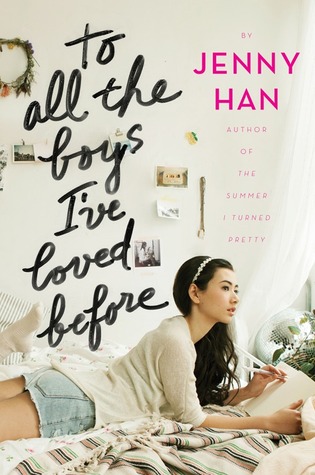 This is the cover I own, I love the design of this cover, it screams sweet and fluffy and I love it.
COVER F

ROM MY COU

NTRY (PORTUGAL) & COVER FROM THE COUNTRY I LIVE IN (SPAIN):
Shocking moment here, this book is already translated to Portuguese! WOW! And in spanish as well! I do like the Portuguese cover slightly better than the spanish one though, I guess the font is more true to the original one.
Favorite COVER(s):

Ok, this one is the british edition. As just the cover, I like the american one (original) slightly better, however, as the whole effect of the book, I like the british edition better and that's mostly because of its spine – this one has a blue spine and it's gorgeous.
LEAST FAVORITE COVER(s):
I could only find one country that didn't use the awesome Lara Jean image above, and that country was Poland. So, the polish edition automatically goes here… it's not good!