Hey people, here we go for another book tag. This one's Fall themed (see, I even changed the colours to reflect that 😀 ) and I was tagged by Joey @Thoughts and Afterthoughts, so thank you Joey 😉 .
Crunching Leaves:
The world is full of colour. Choose a book that has reds, oranges and yellows on the cover.

City of Fallen Angels (Cassandra Clare) – My guess is that this is many people's answer…
---
Cozy Sweater:
It's finally cold enough to don warm cosy clothing. What book gives you the warm fuzzies?
Fangirl (Rainbow Rowell) – this book gives all the warm feelings possible and then some… I want to re-read it… bad!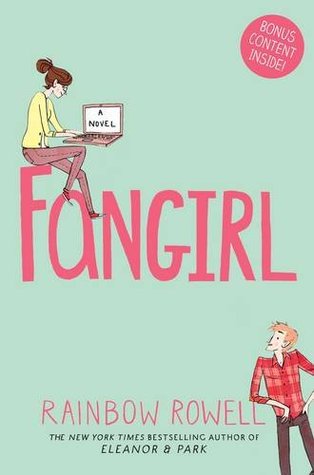 ---
Fall Storm:
The wind is howling and the rain is pounding. Choose your favourite book OR genre that you like to read on a stormy day.
A stormy day is just perfect to read, right? Anything will do really, but I'm picking a book (I like to put cover here, it looks good!).  A good contemporary is perfect for a stormy day.
---
Cool Crisp Air:
Who's the coolest character you'd want to trade places with?
Joey is right, this is a weird question! I wouldn't mind trading places with Beth from Attachments (Rainbow Rowell). She's awesome, I like her so much, but the best part about trading places with her – not mentioning her job, which is mostly watching movies – would be hanging out with Lincoln… I wouldn't mind that at all.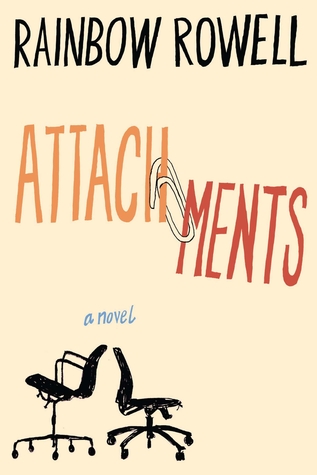 ---
Hot Apple Cider:
What under hyped book do you want to see become the next biggest, hottest thing?
Hmmmm, ok, this is a double edge sword right here. I'm gonna say The One Thing by Marci Lyn Curtis. I've been raving about this book for a while now, and for good reason, this book is absolutely fantastic, so I think that everyone should read it. From the other side, sometime hyping a book can have some problems.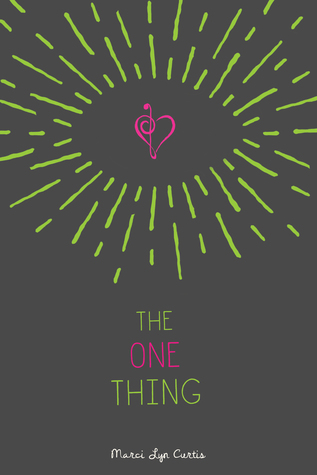 ---
Coat, Scarves and Mittens:
The weather has turned cold and it's time to cover up. What's the most embarrassing book cover you own that you like to keep hidden in public?
Hmmm, is there such a thing as an embarrassing book cover?  A couple of years ago I would think so, if in public, I would probably try to hide my Twilight or Harry Potter books, but now, honestly, I don't give a f**k. You can judge all you like, I don't care. I'll relish in the fact that I probably read way more than most people who will snicker at my book, and I'm happier because of it. So, if reading makes me happy, I'm not ashamed of something that makes me feel like that.
---
Pumpkin Spice:
What's your favourite fall time comfort food/foods?
Is this a thing? Do comfort foods have seasons? (We are not big in the whole pumpkin thing here in Portugal and Spain). Still, there's one seasonal thing that I wait all year to find at Starbucks, and that is the Chocolate and Hazelnut Muffin, I love it so so much, but we only have it during November and December, and then it is gone. Usually i have a Toffee Nut Latte with my muffin (only during Christmas season). Oh, and I love Eggnog Latte, but we don't get those here, I had it in London and loved it.
---
This is it. As usual lately, I won't tag anyone specifically, instead I'll tag EVERYONE who's interested in doing this tag, so consider yourself tagged!