Hello, welcome back to another Book Traveling
Thursdays, which a weekly meme created by Cátia @The Girl Who Read Too Much and Danielle @Danielle's Book Blog. The goal is to share the covers of a book related to that week's theme, which you can see at the Goodreads group, indicating the original cover, the one of your country, your favorite and least favorite.
This week's theme is "Tomorrow is World Kindness Day! Choose a book that has a kind character". I wracked my brains about this one, and decided to go with one of my favorite kind guys from all of the books I ever read, and that is Jem Carstairs, and the book I chose is Clockwork Prince (Cassandra Clare).
---
Original 

COver

: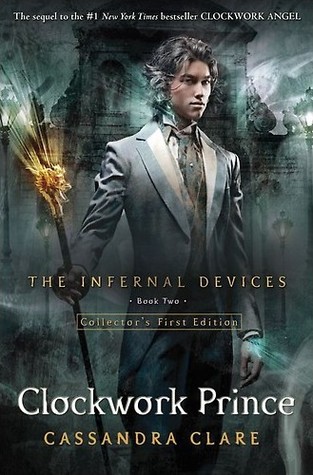 I have to admit that when I first looked at this cover, I was a bit dismayed: this is nothing like I imagine my Jem! Still, the cover has grown on me a bit, I just wished they had picked their models slightly better.
COVER F

ROM MY COU

NTRY (PORTUGAL) & COVER FROM THE COUNTRY I LIVE IN (SPAIN):
Oh wow, look at that! This book has a portuguese, spanish and catalan editions! The Portuguese one is very similar to the original cover, but the colouring is a bit lighter and the contrasts are sharper. The spanish edition is exactly like the original, but the catalan went a different way entirely… is that supposed to be the Mortal Sword?
Favorite COVER(s):
I'll admit that I think I like the new Infernal Devices covers a bit more than the originals, or maybe it's a tie… not sure. I like that this one exposes Jem's passions and his vulnerability. Then I kind of like the slovak edition, i like the mechanic creature in it, it's captivating.
LEAST FAVORITE COVER(s):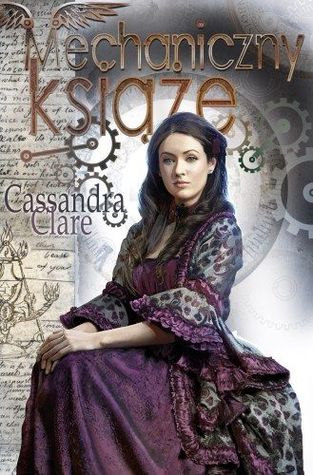 This week, the worst covers are the Turkish, Polish and Italian ones. The Turkish is just off, the face doesn't even seem to belong to that body, and who is that supposed to be? Jem? I don't think so… Then, for the Polish edition, they went for someone I'm assuming is supposed to be Tessa, but this cover would be more fitting of an historical romance than anything else. And finally, the italian… the guy is hot, I'll give it that, but I don't like the overall theme, or lack there of it.