Hello! Here we are again for another Book Haul. Jesus, where are the days going this year? It's going by so damn fast :S .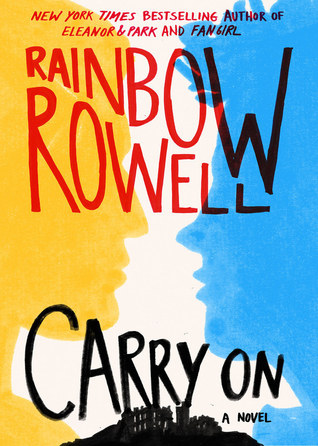 Ok, so, I did great this month!!! I only bought 1 physical book!!! What?! Oh yeah, just ONE people!!! That book was Carry On by Rainbow Rowell, I got it right in the beginning of the month.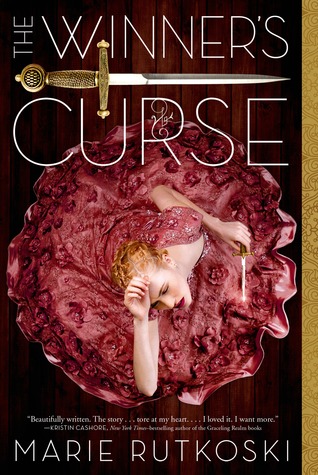 Then I got another physical book in the mail, because I won a giveaway! WHAT??? Yeah, I was so surprised! This is the first book I ever won and it was so cool! 😀 I asked for The Winner's Curse by Marie Rutkoski, and I'm excited to start this series. A huge thank you to Chelsea @Books for Thought for hosting this giveaway and sending me this gorgeous book :D. (look at how gorgeous it is!!!)
---
I did request a few books from Netgalley, and some of them I was able to read this month 😉 (yep people, a lot of New Adult…) :
More Than Comics by Elizabeth Briggs
Seven Nights to Surrender by Jeanette Grey
BANGED: Rock Stars, Bad Boys & Dirty Deeds by Lexxie Couper, Madelynne Ellis, Zara Keane, Ainsley Booth, Cari Quinn, Shari Slade et al (this is actually 8 books!!!)
Deal Breakers by Laura Lee
---
Apart from the eARCs I got from Netgalley, I also received 4 books from the authors:
More Than Exes by Elizabeth Briggs
More Than Once by Elizabeth Briggs
Reasons To Love A Nerd Like Me by Becky Jerams
Distraction by Laura Clark
---
Finally, I did buy a few books from Amazon's Kindle store… well, more than a few, I think I went a bit overboard… I was really into New Adult this past month, still am, and I think I'll keep it up, intertwining some NA with my favorites YA, so a read a few reviews of NA, and one thing led to another, and I bought a lot of eBooks (all cheap! Some even for free!):
World After: Penryn and the End of Days Book Two by Susan Ee
End of Days: Penryn and the End of Days Book Three by Susan Ee
Lost and Found (Lost & Found Book 1) by Nicole Williams
Near & Far (Lost & Found Book 2) by Nicole Williams
Finders Keepers (Lost & Found Book 3) by Nicole Williams
Kiss the Sky (Calloway Sisters book 1) by Krista Ritchie and Becca Ritchie
The Vincent Boys (The Vincent Boys #1) by Abbi Glines
The Vincent Brothers (The Vincent Boys #2) by Abbi Glines
Roommates by Erin Leigh
Down and Out (Knockout Love #1) by Kelley R. Martin
---
So… I hoarded 27 books this month… WOW! Not even sorry about that, lol.