Hello, welcome back to another Book Traveling
Thursdays, which a weekly meme created by Cátia @The Girl Who Read Too Much and Danielle @Danielle's Book Blog. The goal is to share the covers of a book related to that week's theme, which you can see at the Goodreads group, indicating the original cover, the one of your country, your favorite and least favorite.
This week's theme is "Everyone loves Diverse Books. Choose your favorite diverse book". I'm going to go with "A diverse book", because my first two choices have just the one cover. So, I'll pick Aristotle and Dante Discover the Secrets of the Universe by Benjamin Alire Sáenz. I really liked this book, it's a coming of age story, and the two main characters are of mexican descent. The books deals with not only racial issues, but with homosexuality as well. Great read, have you read it? You should!
---
Original & Favorite 

COver

: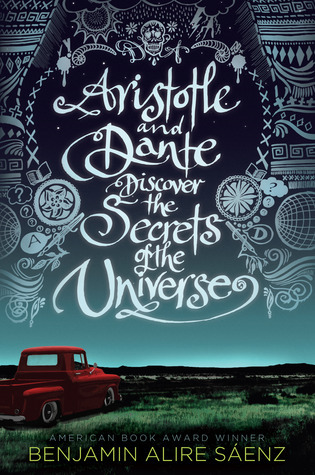 I absolutely love this cover, actually, I bought this book BECAUSE of this gorgeous cover…
COVER F

ROM MY COU

NTRY (PORTUGAL) & COVER FROM THE COUNTRY I LIVE IN (SPAIN):
I could only find the spanish cover, I guess this book is not available in portuguese yet… not exactly news, unfortunately.
LEAST FAVORITE COVER(s):
First off, I would like to say how surprised I am that the russian edition didn't make the cut this week!!! So, first we have the Italian cover, which is possible the worst cover that EVER existed… seriously, look at it!!! The we have the German one, and I almost like it, but ultimately it just doesn't even compare to the original one. Finally we have the Swedish and my problem with it is, who the hell is that supposed to be? Ari?