Hello, welcome back to another Book Traveling
Thursdays, which a weekly meme created by Cátia @The Girl Who Read Too Much and Danielle @Danielle's Book Blog. The goal is to share the covers of a book related to that week's theme, which you can see at the Goodreads group, indicating the original cover, the one of your country, your favorite and least favorite.
This week's theme is "Because we're never too old to believe in Fairytales choose your favorite re-telling!!". This week I'm gonna go with The Lunar Chronicles! My favorite of TLC is Cress, because CRESS, but I decided to use Cinder for today's book. Cinder was the first, so even though it's not my favorite, it holds a place in my heart.
---
Original 

COver

: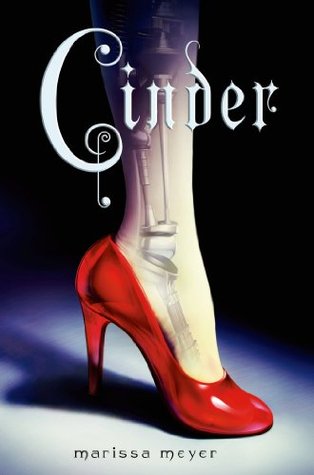 This is such an easily recognizable cover and I really really like it.
COVER F

ROM MY COU

NTRY (PORTUGAL) & COVER FROM THE COUNTRY I LIVE IN (SPAIN):
I can't quite believe that this series is translated to Portuguese, my mind still can't process… though I admit that I hate the portuguese cover, it's pretty bad. The Spanish edition is quite beautiful, and the Catalan one is similar to the original one, but with a crystal shoe… they went for the complete fairy tale here.
Favorite COVER(s):
      
I think my favorite editions are still the original ones, but I love the Thai one, it's gorgeous really. Then I love the simplicity of the German edition. And the Spanish is amazing, the only bad thing is that it doesn't quite show the cyborg parts as well as some of the others.
LEAST FAVORITE COVER(s):
OMG, these are so bad!!! First is the Vietnamese cover, it just looks weird AF. Then the Turkish is beyond awful, I can't even understand how they changed the original one so much that it became that awful. Do I need to explain the Korean one? And the Swedish… who is that?! Not Cinder, for sure!