Hello again people! Today I'll be doing another Christmas-y book tag, 'Tis the Season Book Tag, and I was tagged Marian @BOOKCEPTION21 and Summer @Xingsings, thank you both girls!
1. DO YOU HAVE A FAVORITE WINTER READ?
Not really… I would say that Harry Potter always reminds me of Christmas, but I don't read it during Christmas, so, yeah, any book will do for me.
2. FIND A BOOK WITH BLUE ON THE COVER!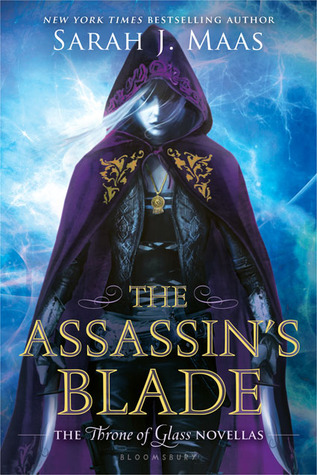 The Assassin's Blade by Sarah J. Maas is blue all over!
3. FIND A BOOK YOU'D USE AS THE STAR ON A CHRISTMAS TREE?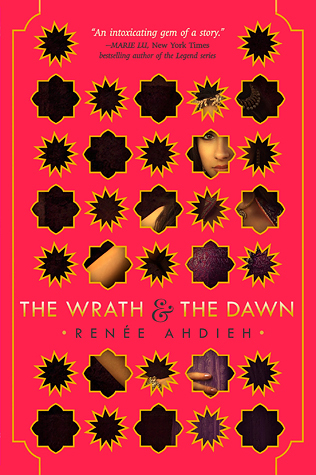 The Wrath and the Dawn by Renée Ahdieh, because this year the Christmas Tree at my brother's house is gold and red, and it somehow reminds me of this book.
4. PICK ONE FICTIONAL PLACE THAT WOULD BE PERFECT FOR A WINTER VACATION!
I'm repeating my Dashing Through the Snow Book Tag answer here, and I'm going to say Hogsmeade.
5. PICK ONE FICTIONAL CHARACTER YOU'D TAKE WITH YOU ON YOUR WINTER VACATION!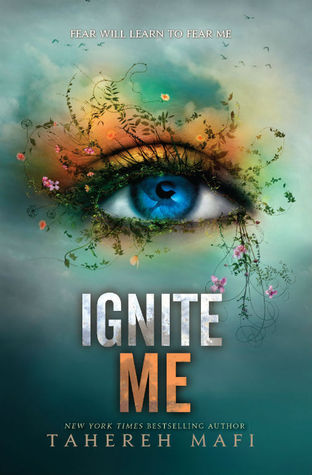 I'm going a different way here and say Kenji from the Shatter Me trilogy, because there wouldn't be a single dull moment with him around. He's AWESOME!
6. NAME ONE BOOK ON YOUR WISHLIST THIS YEAR!
In the other tag I showed you guys a picture of the books I wanted and I know I'll receive (because I was the one who bought them), so here I'm going to say one that I wish I would get, but I won't… and that's probably Harry Potter and the Philosopher's Stone the Illustrated Edition.
7. FAVORITE HOLIDAY DRINK, TREAT, & MOVIE?
My favorite drink is probably tea, but the holiday one, I do love the Toffee Nut Latte from Starbucks, and the Eggnog Latte but we don't get that one here :(. Treat… I do love the dried fruits and nuts that we eat a lot here in Portugal, hazelnuts are my weakness. And movie, it will have to be Love Actually :D.