Hello, welcome back to another Book Traveling
Thursdays, which a weekly meme created by Cátia @The Girl Who Read Too Much and Danielle @Danielle's Book Blog. The goal is to share the covers of a book related to that week's theme, which you can see at the Goodreads group, indicating the original cover, the one of your country, your favorite and least favorite.
This week's theme is "It's the last day of 2015! Choose your favorite book read in 2015". Once again, the covers fail me! My favorite read of 2015 was Queen of Shadows, but there are only 2 covers for it, given that it came out not that long ago… so, I'm gonna chose ONE OF MY FAVORITES of 2015! And that will be Fangirl by Rainbow Rowell :D. I'm currently reading Carry On, and it somehow seems fitting to end the year with a book that made me want to read a lot more and that has one of my favorite covers ever.
---
Original 

COver

: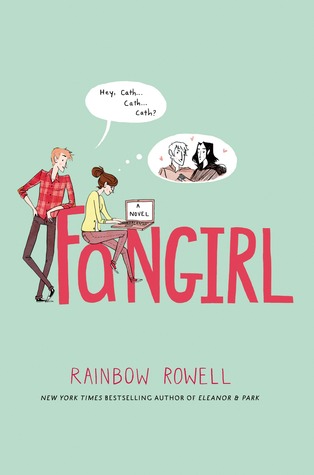 I love love love this cover! I don't think there's anyone who doesn't like it, right?
COVER F

ROM MY COU

NTRY (PORTUGAL) & COVER FROM THE COUNTRY I LIVE IN (SPAIN):
I love that this book is already out in Portugal and in Spain :D! The Portuguese edition is similar to the one I own, which is probably my favorite. It's similar to the original, but the focus is more on the title and not on Cath and Levi. The spanish edition is pretty much the same as the original.
Favorite COVER(s):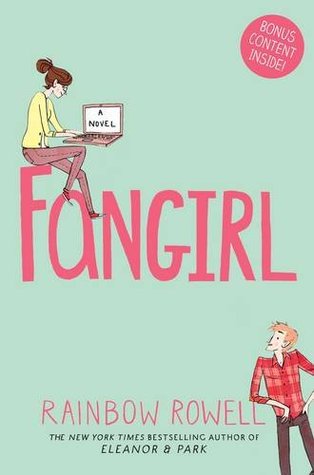 These are my favorite covers for Fangirl. The first is the one I own and it's the UK paperback edition. The second is the hardcover Exclusive Collector's Edition, and I love how big Cath and Levi are here, it just works. And the last one is a paperback Special Fan Art Edition and I love this combination of yellow with pink.
LEAST FAVORITE COVER(s):
The Slovak just doesn't work for me, even though it is the original one, but the lettering is just… no… and that huge white balloon isn't really looking good either. The Hungarian and Serbian covers are just BAD!