I've been neglecting my award nominations for some time, but it's sunday, and I like doing these awards posts on sunday, so here we go :D. I was nominated by a LOT of people, all of whom I thank tremendously, and I urge you all to go visit the blogs I'm about to mention:
Rules
Thank and follow the blog that nominated you.
Tell us 11 facts about yourself.
Answer the questions that were set for you to answer. – because I was nominated by 9 people, I have 99 questions here and that is freaking a lot! So, I'm picking 3 questions per blogger to answer.
Nominate 11 bloggers and set questions for them.
---
11 Facts About Me:
1. I started the year of 2016 kind of sick, and it sucks.
2. I love to sew. I learned by myself watching youtube videos, then I bought a sewing machine and started to make pouches, wallets and bags.
3. The Christmas tree from my mom's house has mostly ornaments made by me.
4. I love to cook. And I love to cook for a lot of people.
5. My blog will turn 3 in a few days! 3!!! I'm still stunned by that.
6. Autumn and Winter are my favorite seasons.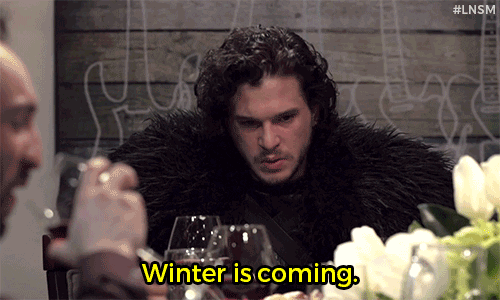 7. My favorite number is the number 7.
8. Wet grass is my favorite smell.
9. I now have a slight obsession with Matcha Green Tea.
10. I kind of hate when these awards ask for facts, because I have already told you guys everything about me.
11. I loved my hair when I was little…
---
1. Glass half full or half empty?

The glass is always full, lol, either with water or air :P.
2. Tea or Coffee?
I can't live without coffee, but I have to say tea, because tea is life!
3. Describe yourself in ONE word.
Stubborn! 😀
---
1. Do you have any IKEA furniture?
Oh, do I?! Hell, YEAH! Well, my home is mostly IKEA. 😀
2. If you had to wear one thing for the rest of your life what would it be?
Sweatpants and sweatshirt. Is there anything more comfortable than sweats?
3. If you could only ever eat cereal or toast for breakfast, which one would you pick?
Toast!!!! I'm not a huge cereal person, I would rather eat toast every day, with different toppings, of course.
---
1. Would you rather be the absolute best at one thing or be pretty good at a bunch of different things?
I would rather be pretty good at a bunch of different things. I don't feel the need to be the best at anything, and being good at some stuff would be more than good enough.
2. Has a movie ever inspired you to read the book?
Well, yeah, a lot of them! Twilight, The Hunger Games and The Mortal Instruments: City of Bones, The Perks of Being a Wallflower, to name a few.
3. Have you ever binge-watched a TV show? If so, which one?
OH BOY!!! SO MANY!!! I'm a huge binge watcher, it's my favorite way of watching tv shows. I suffer a lot during normal programing because I love binge watching. The biggest binge I did was 12 seasons of Law & Order SVU. But it was not by far the only one.
---
1. What is your MOST anticipated release for 2016?
HMMMMM (such hard questions!), I would say it's The Rose and the Dagger by Renée Ahdieh. The ending of the first book kind of killed me and I NEED to know what happens next.
2. If you could live anywhere in the world, where would it be and why?
London, it has been London for a long time, since I first stepped there when I was 11. I just love the city, the cold, the life, …, everything. London is HOME.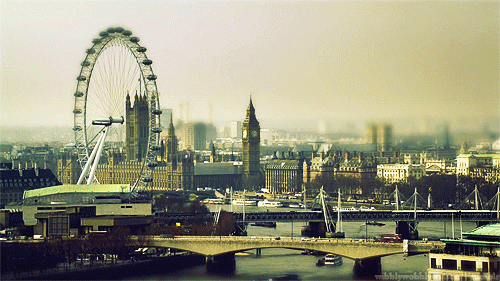 3. Do you lend out your books?
I don't! Ok, don't think I'm that mean. First of all, I don't lend them because nobody ask me for them, because I read in english and my family doesn't. Then I'm not that fond of the idea of parting with most of my books, though I don't have that problem with some of the others…

---
1. If you could go anywhere in the world for a week, all expenses paid, where would you go?
I would probably go to  Australia, because I feel like it's a place where I would not likely go otherwise, and I would really like to go there.
2. What book(s) are you currently reading?
I'm currently reading Carry On by Rainbow Rowell and I'm loving it. Rainbow Rowell is a genious! Simon is hilarious, Penny is a wonderful friend, and Simon is so in love with Baz that I'm curious as to why Penny hasn't point it out yet. 😀
3. What's your favorite dessert?
My favorite thing ever is sweet angel hair, also known as Aletria. It's like sweet rice but with angel hair pasta and it's so damn good. Portuguese girls, do you like aletria?
---
1. Name an author who you will always auto buy from. Even if the book is blank.
Rainbow Rowell! I was a bit skeptical about Carry On prior to starting it, and I wasn't sure how she would be outside of contemporaries, but now I'm sold, and I tell you: I will buy ANYTHING that this woman writes – even if her book is blank.
2. What author will you never read from again? Why?
I'm not sure I'll never read anything by him again, but J. R. Stewart didn't leave a good impression with Nirvana and I'm not very keen to trying him again.
3. Which book do you regret buying?
It's not that I regret it exactly, but at the end of the day I didn't enjoy Popular: Vintage Wisdom for a Modern Geek by Maya Van Wagenen, and I had a lot of problems with it.
---
1. Why do you love reading, books, etc?
Escapism! Books allow me to travel within my own mind, from the comfort of my bed :D.
2. Name the book that has made you cry the most!
I cry very easily, and I can't remember ALL the books that have made me cry, because there are a lot, I'm sure. But I cried with My Heart and Other Black Holes by Jasmine Warga, beautiful book.
3. What series do you wish never ended?
The Penryn and the End of Days trilogy, by Susan Ee. I'm serious, I could read 100 books about Penryn and Raffe and their wonderful banter.
---
1. Cake or pie?
It really depends on the cake and on the pie, am I right? BUT I'm a sucker for apple pie, so I'm going with that! And Dean Winchester agrees with my choice.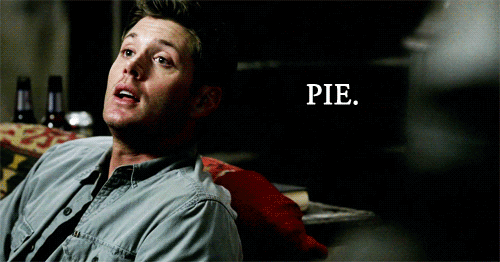 2. How many different cities have you lived in?
I've lived in 5 different main cities: Lisbon, Monção and Valença (north of Portugal), Coimbra, and Barcelona (I've actually also lived in Sabadell and Sant Cugat, but I'm considering that Barcelona as well).
3. What's your favorite accent to hear people speaking with? (British, American, Spanish, etc.)
I'm a sucker for british and scottish accents… I mean, how hot are they? The Australian is not far behind either…
---
1. What was the highlight of your year?
Is it very sad if I say it was my blog? It totally was! This year my blog changed a bit, and I met a ton of people, people that are now super important to my day to day, so yeah, it was my highlight.
2. Do you believe in soul mates?
Oh, wow, tricky one. I do believe that there are people who are more compatible than others, I also believe that sometimes there is more than one someone for the same person. On other cases, and I have at least one in my family, totally make me believe in it.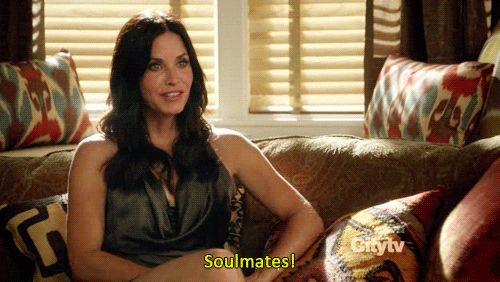 3. What's the first thing you do when you wake up?
First thing I do is check my phone for notifications. Then I get up and hit the bathroom, because that's always urgent.
---
And I'm done! 😀 I had fun answering all of your questions, thank you guys for all the nominations 🙂 !!!