Hello! I saw this survey around, hosted by Jamie @The Perpetual Page-Turner, and I thought it would be the perfect way to wrap up my reading year of 2015, all in one post. Ready?
---

Number Of Books You Read: 95 books
Number of Re-Reads: 0 books
Genre You Read The Most From: YA fiction
---
1. Be

st Book

You Read In 2015?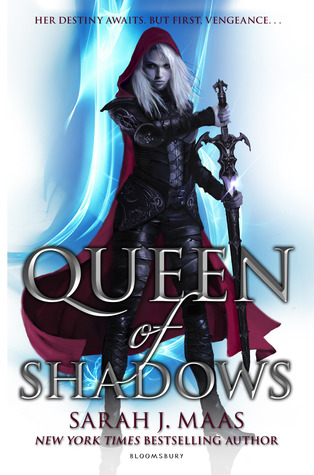 Queen of Shadows (Sarah J. Maas) keeps holding this spot.
2. Book You Were Excited About & Thought You Were Going To Love More But Didn't? 
I really thought I would like A Whole New World: A Twisted Tale by Liz Braswell, but this turned out to be a huge disappointment.
3. Most surprising (in a good way or bad way) book you read?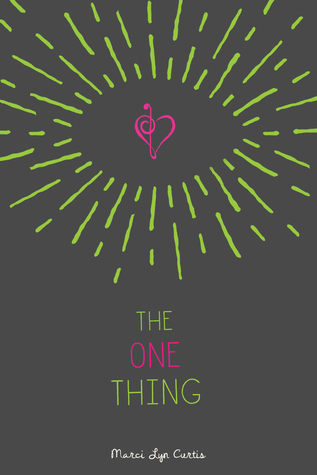 I was super positively surprised by The One Thing (Marci Lyn Curtis). This books is beyond fantastic and amazing. Have you read it? You should!!!
4. Book You "Pushed" The Most People To Read (And They Did)?



I pushed a lot of books, but I'm not sure if people really read any of them… I know that I convinced at least one person to read Down and Out, does that count?
5. Best series you started in 2015? Best Sequel of 2015? Best Series Ender of 2015?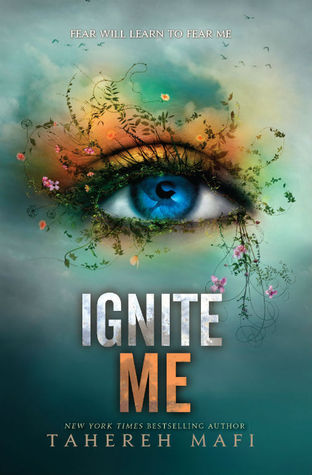 Best series I started in 2015: Throne of Glass series by Sarah J. Maas
Best sequel of 2015: World After by Susan Ee (I only read it in 2015)
Best series ender of 2015: Ignite Me by Tahereh Mafi (I also only read it in 2015, it counts right?)
6. Favorite new author you discovered in 2015?
Sarah J. Maas, Marissa Meyer, Tahereh Mafi, Becky Albertalli, …
7. Best book from a genre you don't typically read/was out of your comfort zone?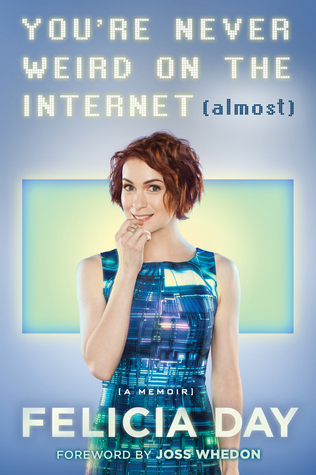 I don't usually read memoirs, or any non-fiction actually, but I read a couple this year, and Felicia Day's memoir was amazing! I'll recommend You're Never Weird on the Internet (Almost) to everyone.
8. Most action-packed/thrilling/unputdownable book of the year?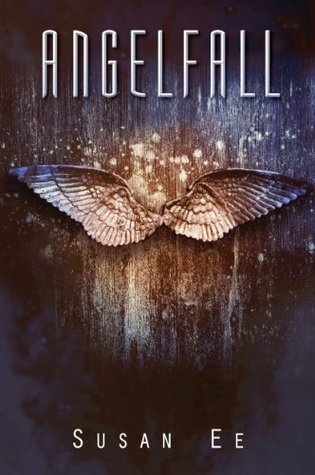 Again, I'm going with a book I read in 2015 and not one published this past year, and that is Angelfall by Susan Ee. It might not be the most action packed one I read, but it definitely pulled me in and I didn't want to put it down. Plus, it has Raffe and Penryn.
9. Book You Read In 2015 That You Are Most Likely To Re-Read Next Year?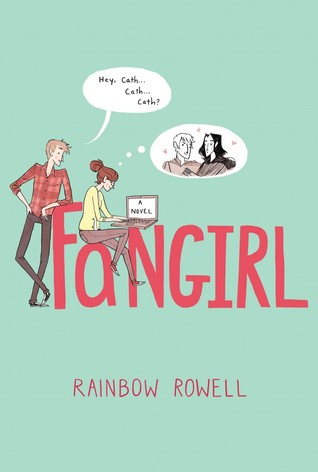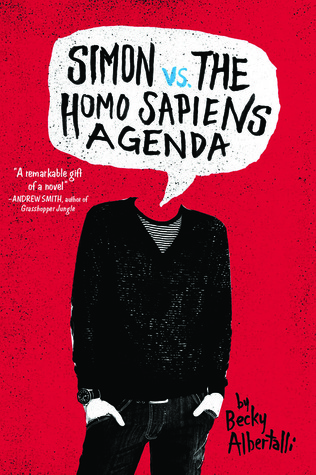 This is a obvious one, and I will name at least 2 books that I FOR SURE will read this year, and for many years to come, and they are Simon Vs The Homo Sapiens Agenda by Becky Albertalli, and Fangirl by Rainbow Rowell.
❤ ❤ ❤ ❤
10. Favorite cover of a book you read in 2015?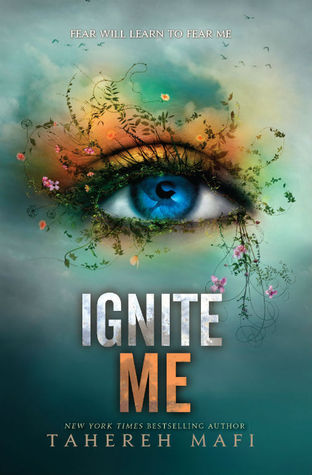 I already used Ignite Me by Tahereh Mafi, but that is one of my favorite covers ever, so that one! And Everything, Everything by Nicola Yoon is so gorgeous as well.
11. Most memorable character of 2015?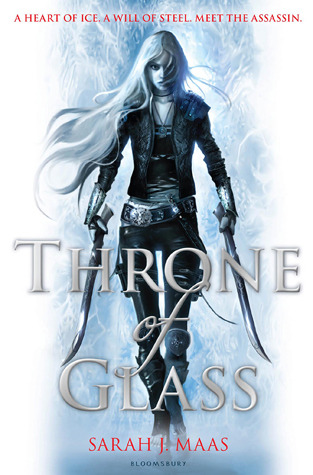 These are not freaking easy! It will have to be Aelin, from the Throne of Glass series, considering that I named my Kindle after her and all…
12. Most beautifully written book read in 2015?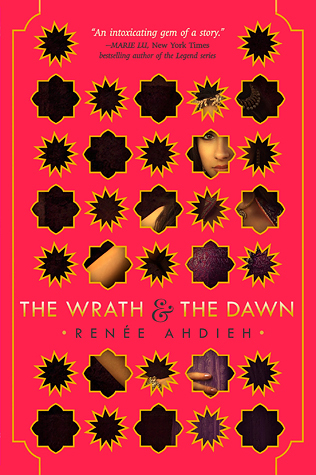 One of the most beautiful written books of 2015 was The Wrath and the Dawn by Renee Ahdieh. Gorgeous gorgeous gorgeous!
13. Most Thought-Provoking/ Life-Changing Book of 2015?
I thought Your Voice Is All I Hear by Leah Scheier completely thought provoking and it definitely opened my eyes about schizophrenia.
14. Book you can't believe you waited UNTIL 2015 to finally read?

 
I have to go with a classic here, so Pride and Prejudice by Jane Austen.
15. Favorite Passage/Quote From A Book You Read In 2015?
16.Shortest & Longest Book You Read In 2015?
Banged is actually a bundle of 8 books, but whatever ;-).
17. Book That Sh

ocked You T

he Most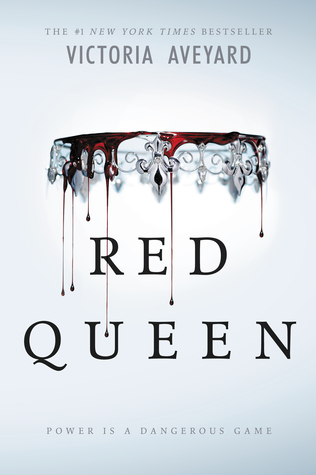 It has to be Red Queen by Victoria Aveyard, because even though I was aware of the plot twist, it still surprised me and left me gasping for air.
18. OTP OF THE YEAR (you will go down with this ship!)



I think I have three major ones, and I honestly can't decide between them. One is Aelin and Rowan from Queen of Shadows, because they're the best and I love them individually and I love them together… I just love them! The other OTP is Penryn and Raffe from Penryn and the End of Days Trilogy, because they are awesome together, and that banter is life! And, finally, I have to talk about Cress and Thorne from The Lunar Chronicles, because they are the cutest! 😀
19. Favorite Non-Romantic Relationship Of The Year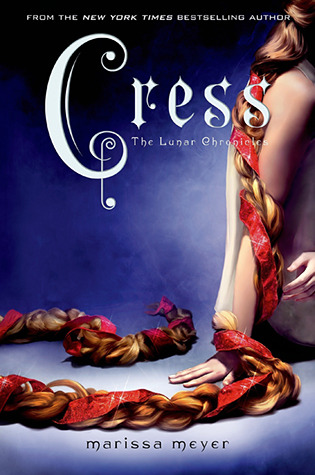 I'll have to go with everyone on The Lunar Chronicles. The gang is just so great together, and I love their individual bonds as well as their bond as a crew.
20. Favorite Book You Read in 2015 From An Author You've Read Previously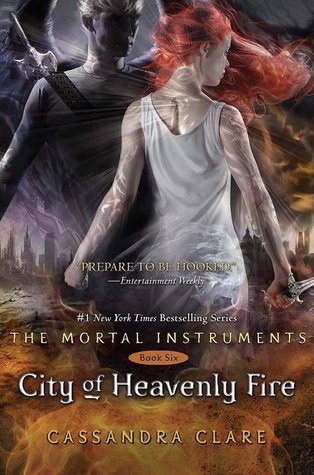 Ahhhh, I mostly read new-to-me authors this year, but I guess I can count Cassandra Clare, right? In that case, City of Heavenly Fire, which I read in the beginning of the year.
21. Best Book You Read In 2015 That You Read Based SOLELY On A Recommendation From Somebody Else/Peer Pressure.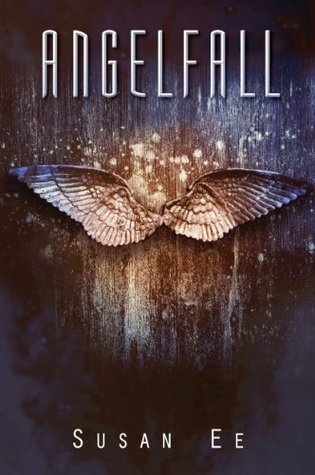 Probably Angelfall by Susan Ee, but it wasn't just because of peer pressure. I bought the book because it was extremely cheap on the Kindle store, and then Josie MADE ME read it 😛
22. Newest fictional crush from a book you read in 2015?
Yeah, no brainer! Rowan Whitethorn…
23. Best 2015 debut you read?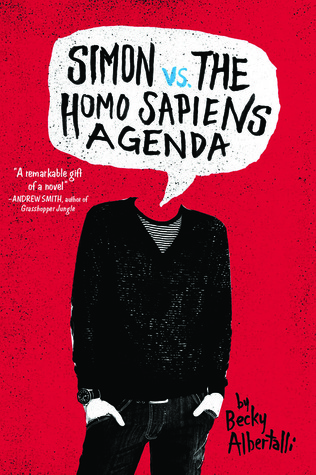 OMFG!!! So many great ones! I think my favorite is still Simon Vs the Homo Sapiens Agenda by Becky Albertalli.
24. Best Worldbuilding/Most Vivid Setting You Read This Year?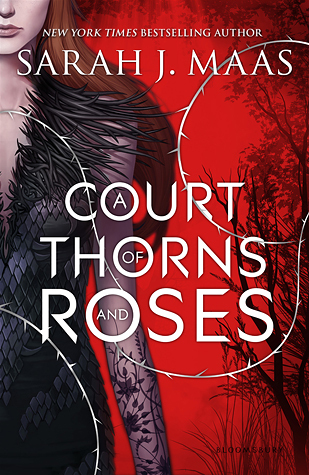 I loved everything I read by Sarah J. Maas, but the world of A Court of Thorns and Roses is beyond amazing.
25. Book That Put A Smile On Your Face/Was The Most FUN To Read?
Because I've mention Simon Vs a couple of times, I won't use it again. Instead, I'll mention a book that put a huge smile on my face because I just loved the banter and the relationship between the 2 main characters, and that is Down and Out by Kelley R. Martin.
26. Book That Made You Cry Or Nearly Cry in 2015?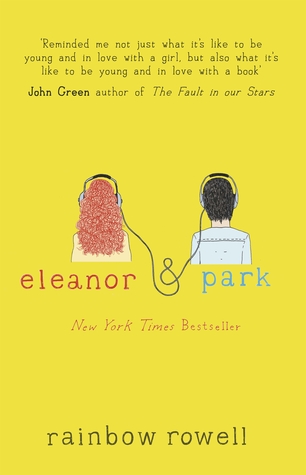 I cry in a LOT of books! Eleanor and Park by Rainbow Rowell is a great example of a book that made me cry (in public).
27. Hidden Gem Of The Year?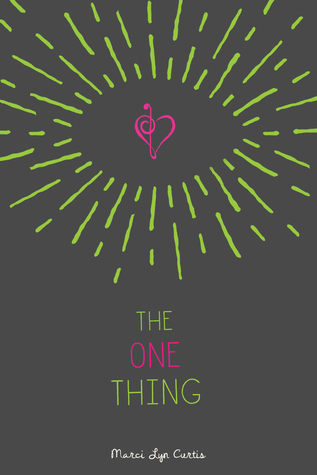 The One Thing by Marci Lyn Curtis.
28. Book That Crushed Your Soul?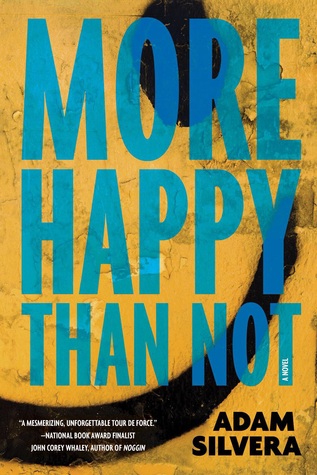 Probably More Happy Than Not by Adam Silvera. It wasn't even one of my favorites of the year, but that freaking book totally crushed me and I didn't even see it coming.
29. Most Unique Bo

ok You Read

In 2015?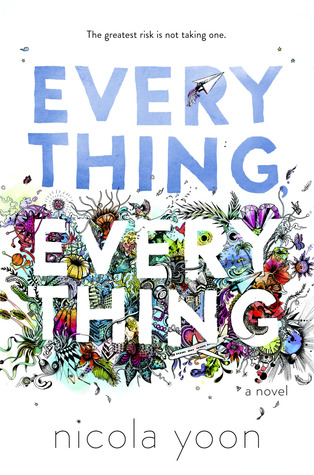 I think it has to go to Everything, Everything by Nicola Yoon, because not only is the story unique, but so is the formating of the book. Also, it is wonderful.
30. Book That Made You The Most Mad (doesn't necessarily mean you didn't like it)?
Nirvana by J.R. Stewart made me pretty mad – and not in a good way. I didn't like it.
The book made little sense to me, and the inconsistencies in terms of ages, capabilities and world building just made not enjoy it in the slightest.
---
1. New favorite book blog you discovered in 2015?
I have a few blogs that I visit everyday, but I'm pretty consistent with 2 and that's because I talk to Kat and Cátia everyday and I need to see what they're up to. I've been following Kat @Life and Other Disasters for over 2 years now, but Cátia @The Girl Who Read Too Much is a more recent follow.
2. Favorite review that you wrote in 2015?
I guess I really like my Queen of Shadows review, thought it was more of a word and thoughts vomit than an actual review. The fact that it took me a long time to write it, and that it was for my favorite book of 2015, makes it special for me.
3. Best discussion/non-review post you had on your blog?
I only had one discussion post on my blog and it was definitely my favorite and it made me want to do more of those, and ir was my post about sex in novels: Let's Talk About: Sex In Novels.
4. Best event that you participated in (author signings, festivals, virtual events, memes, etc.)?
Nothing!!! Ohhh, sadness…
5. Best moment of bookish/blogging life in 2015?
Hitting 500 followers was a huge and unexpected moment for me. That, alongside all the people I met this year, were probably the best moments.
6. Most challenging thing about blogging or your reading life this year?
Keeping track of everyone's blogs is sometimes challenging, especially when I'm traveling or at home in Portugal =/ and that makes me sad thinking about all the wonderful things I might be missing out.
7. Most Popular Post This Year On Your Blog (whether it be by comments or views)?
The most shameless Shameless ever keeps being my most viewed post, followed by My Top 15 Movie Couples and my About page.
8. Post You Wished Got A Little More Love?
Why not one of my first reviews on this blog? I wrote my reviews for Fangirl and Simon vs the Homo Sapiens Agenda so long ago, that they hardly got any love…
9. Best bookish discover (book related sites, book stores, etc.)?
BookBub for sure!
10.  Did you complete any reading challenges or goals that you had set for yourself at the beginning of this year?
YES!!!
I completed my Goodreads Challenge of 51 books, and ended up reading a lot more, and I was super happy about that!
---
1. One Book You Didn't Get To In 2015 But Will Be Your Number 1 Priority in 2016?
It was Carry On by Rainbow Rowell and I already read it and wow, just wow!!! If I had finished it in 2015, it would have been my book of the year!
2. Book You Are Most Anticipating For 2016 (non-debut)?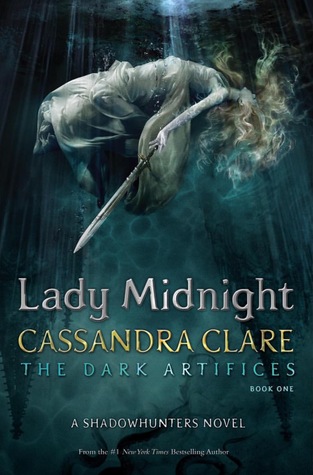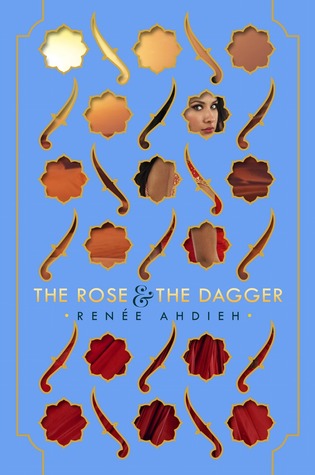 So many :D! The Rose and the Dagger, Lady Midnight and A Court of Mist and Fury are some of my most anticipated releases for 2016.
3. 2016 Debut You Are Most Anticipating?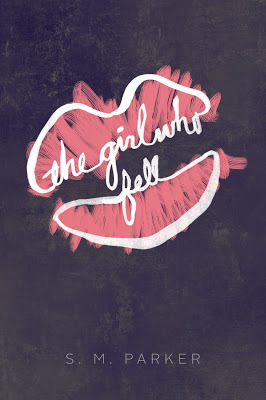 Probably The Girl Who Fell by Shannon M. Parker.
4. Series Ending/A Sequel You Are Most Anticipating in 2016?
Throne of Glass #5!!! And all the others from the series that I'm reading…
5. One Thing You Hope To Accomplish Or Do In Your Reading/Blogging Life In 2016?
I hope to achieve 1000 followers on WordPress and surpass my reading goal of 75 books.
6. A 2016 Release You've Already Read & Recommend To Everyone.
I don't have any.