It's Saturday, so I thought it was about time for a book tag! This one is called Soundtrack Of My Life Book Tag and I was tagged by Cassidy @The Little Book Cottage and Cátia @The Girl Who Read Too Much – check out their blogs ;-)!
---
OPENING CREDITS: FAVORITE CHILDHOOD BOOK
I didn't exactly have a favorite childhood book, but I did like the Uma Aventura series quite a bit.
WAKING UP: A BOOK THAT GOT YOU OUT OF A READING SLUMP.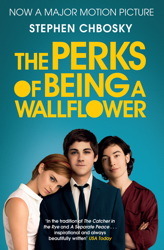 I never exactly got a reading slump… except when I procrastinated for more than a year while reading A Clash of Kings (that's a tough book to read!). That was about the time I decided to read The Perks of Being a Wallflower by Stephen Chbosky, and it kind of made me want to read other stuff :).
SCHOOL: A BOOK YOU HAD TO READ FOR SCHOOL THAT YOU ENDED UP LOVING.
I can only remember reading Os Lusiadas by Luis Vaz de Camões for school and really loving it. I read other stuff for school that I liked at the time, but I honestly don't remember, lol.
FALLING IN LOVE: AN AUTHOR YOU LOVE SO MUCH YOU WANT TO READ ALL OF THEIR BOOKS.
Hmmm, so many! I think I want to read everything that Sarah J. Maas, Cassandra Clare, Tahereh Mafi, Marissa Meyer, etc, write. But I'm saying an author that I don't know if I love yet, but that I want to read her books because I think they'll be just my thing, and that is Colleen Hoover. I'm with Cátia on this one ;-).
FIGHT: BOOK WITH THE BEST ACTION SEQUENCES.
Sarah J. Maas is a genius in writing action sequences, and Queen of Shadows is full of some huge and amazing ones.
BREAK UP: A BOOK OR SERIES YOU DIDN'T FINISH AND DO NOT INTEND TO FINISH.
If I'm being totally honest, I don't think I'll ever end up finishing The Maze Runner series. I read the first book, watched the first movie, and then, meh… I have all the other books (because smart me bought a box set and everything), but I have zero interest in picking them up.
HANGING WITH FRIENDS: BOOK YOU THINK EVERYONE ELSE SHOULD READ.
Again, I'll repeat myself, because that's what I do. FREAKING READ THE ONE THING!!! I swear to you that Marci Lyn Curtis' debut book is absolutely amazing and you won't be sorry to read it.
BREAKDOWN: BOOK THAT SERIOUSLY AFFECTED YOU/HAD YOU CRYING YOUR EYES OUT.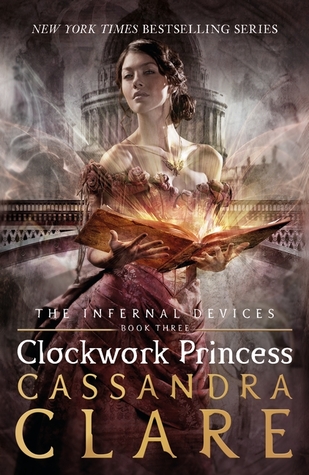 I cried my eyes out in Clockwork Princess by Cassandra Clare. Actually, I dare you to say that you didn't, because that is impossible. This book messes with every single emotion you have.
ROAD TRIP: YOU FAVORITE SERIES (MORE THAN 3 BOOKS).
So far, I would have to say the Throne of Glass series, though I have to say that The Lunar Chronicles do come very very close.
GETTING BACK TOGETHER: WHAT BOOK CAN YOU NOT STOP REREADING.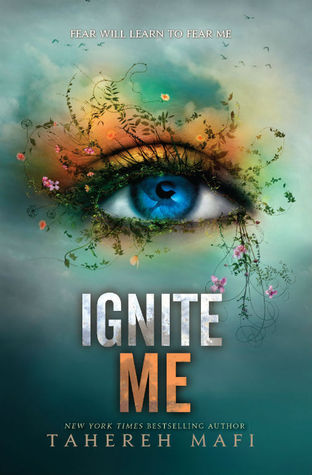 Ok, it's not like I do this at all. My books stay in Portugal, away from me, for a good reason. But when I finished Ignite Me by Tahereh Mafi, I had a hard time letting go of the book, and I kept opening it up and reading certain chapters. This doesn't happen anymore. The book is away from me!
WEDDING: A BOOK THAT IS REALLY SPECIAL TO YOU.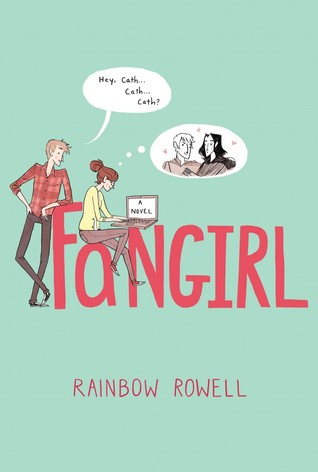 Fangirl by Rainbow Rowell will always hold a special place in my heart. First of, it was the book that kind of launched me into writing reviews on my blog, and hence, it started this whole book blogging thing. Then, I identify a lot with Cath, as I think most of us do, and the book is just precious.
MOMENT OF TRIUMPH: LONGEST BOOK YOU'VE EVER READ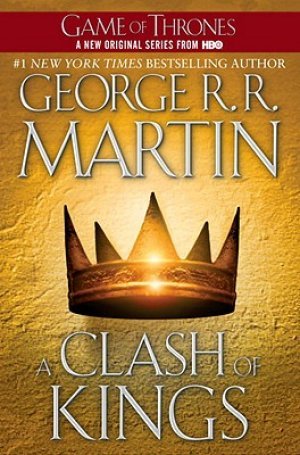 I'm pretty sure it was A Clash of Kings by George R.R. Martin. Sure, my version only had 778 pages, but it was the pocket paperback edition, and the lettering was tiny.
DEATH SCENE: BOOK OR SERIES YOU WISH HAD ENDED DIFFERENTLY.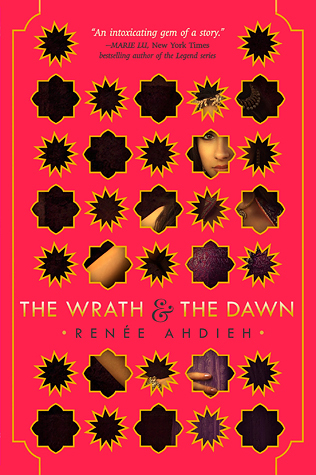 I somehow wish that The Wrath and the Dawn by Renée Ahdieh had ended a bit differently, without, you know, that massive stupid cliffhanger! I can't even! I need to know what happens next. NOW.
FUNERAL: BOOK WITH THE BEST OR WORST EPILOGUE.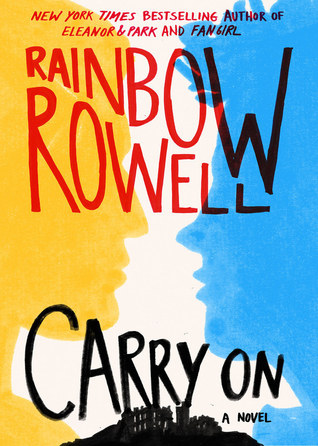 Because I've already used Clockwork Princess, and that was Cátia's answer too, and even though that one IS the best epilogue, I'll give you another that I thought was pretty fantastic, and that is Carry On by Rainbow Rowell.
This book is all fantastic, but the epilogue wraps things up nicely, for a Rainbow Rowell book at least…
End Credits: Who do you tag?
I'll tag…
 – Marie @drizzle and hurricane books
 – Astra @A Stranger' s Guide To Novels
 – Emma @Emma the Book Lover
 – Maria @Marwhal Reads
 – EVERYONE who wants to do this one 😉
---
And the tag is done. Have fun!!! 😀