Hello, welcome back to another Book Traveling
Thursdays, which a weekly meme created by Cátia @The Girl Who Read Too Much and Danielle @Danielle's Book Blog. The goal is to share the covers of a book related to that week's theme, which you can see at the Goodreads group, indicating the original cover, the one of your country, your favorite and least favorite.
This week's theme is "Everyone loves movies… Choose a movie that is going to be adapted in 2016". For the first since I started to do the Book Traveling Thursday thread, I'll use a book that I haven't read yet, but that I plan to and that I already own. So I'm going with A Monster Calls by Patrick Ness, which will be released later this year.
---
Original 

COver

: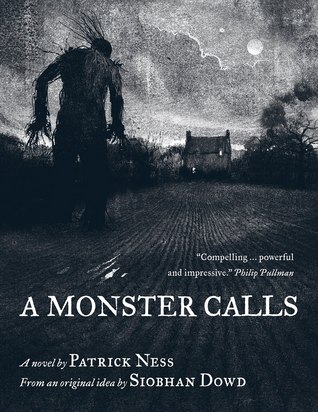 I absolutely love this cover, especially because it's the illustrated edition and the one that I proudly own.
COVER F

ROM MY COU

NTRY (PORTUGAL) & COVER FROM THE COUNTRY I LIVE IN (SPAIN):
Ohhh, I'm so happy that we already have this book translated to portuguese 😀 and that they kept the original cover!!! The spanish cover is slightly different but I like it a lot, though it doesn't invoke the "scary" feelings that the original does.
Favorite COVER(s):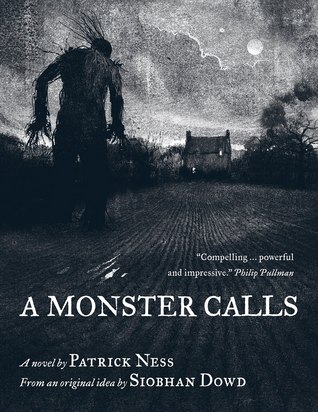 As I said, I absolutely love the original cover, it's perfect! But I also love UK's first non-illustrated edition… the cover is so gorgeous, it's mouth-watering! Yeah, it's a bit on the lighter side of scary, but it's so brilliant.
LEAST FAVORITE COVER(s):
In general, I really like all of the covers for this book, but these are the ones I like less… The italian I'm not sure why I don't like it, I think it has to do with the drawing and the font. The next two covers are for germany, and the first one's problem is that "WHY?", while the last one is almost pretty, it just isn't my fave.