Hello, welcome back to another Book Traveling
Thursdays, which a weekly meme created by Cátia @The Girl Who Read Too Much and Danielle @Danielle's Book Blog. The goal is to share the covers of a book related to that week's theme, which you can see at the Goodreads group, indicating the original cover, the one of your country, your favorite and least favorite.
This week's theme is "It's almost Valentine's Day! Choose your favorite couple". Wow, isn't this hard? I have a lot of favorite couples… A LOT! And it's super hard because I've used most of those books already, but I managed to find one book that has one of my favorite couples, and that I haven't used yet, and that's The Wrath and the Dawn by Renée Ahdieh, because I ship Khalid and Shazi so so much!!!!
---
Original 

COver

: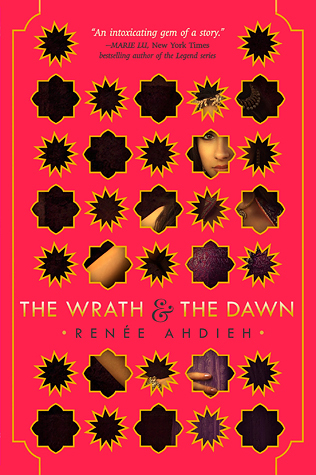 This cover is so pretty!!! I love it! I think I like the US version a bit more, hardcover and dust jacket and all, but my UK one is pretty amazing as well.
COVER F

ROM MY COU

NTRY (PORTUGAL) & COVER FROM THE COUNTRY I LIVE IN (SPAIN):
Nop, not yet… in either country…
Favorite COVER(s):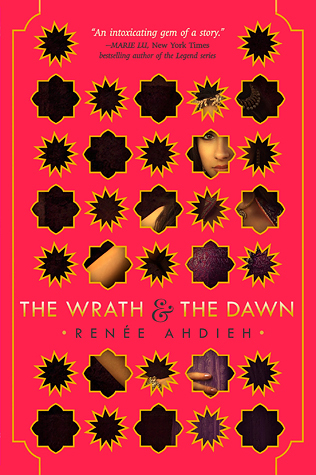 My favorite covers are the US hardcover/UK paperback and the French edition. The first one is just gorgeous, I love the color and the motifs. The french is just as amazing… they kept the overall feel of the cover, with Shazi in the background and those motifs, but the color is so gorgeous, and the font is beyond beautiful
LEAST FAVORITE COVER(s):
The Bulgarian cover is probably my least favorite, I mean, what is that??? Then I kind of like the German, but not as much, I don't think it fits all that well. And my problem with the italian edition is the placement of the title and the font used… just NO.