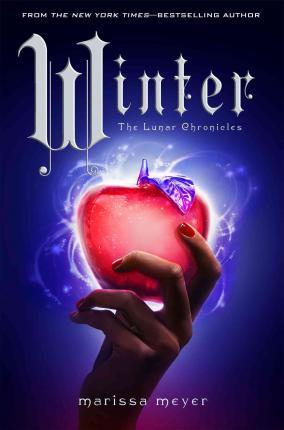 Last month, me and Becca @Shih Tzu Book Reviews did a buddy read of Winter, by Marissa Meyer, and now we're sharing our thoughts on the book and the conclusion of The Lunar Chronicles. Warning though, there will be SPOILERS.
This was super fun to do!
I loved discussing the book this way :D.
(Becca is in black and I'm the mint 😉 )
---
Becca: This is so exciting – I've never done a readalong before, and this is actually the perfect book for one, because there's so much to talk about. One thing I noticed in particular while reading it, was when they start the rebellion in the sector – it just reminded me so much of Catching Fire, and the rebellions in the districts. Did you notice that?
Cristina: I DID!!! I was reading it and thinking "man, this sounds so much like THG" :D. I thought it was cool though, the similarities were there, but it wasn't excessive or anything. I also really liked the role that each of the girls – Cinder, Winter and Scarlet – had on these small rebellions, because it became clear to me (and I hope to anyone) that they truly were a team, and even if Cinder was the one who would rule, she wasn't the only important one.
Still on the comparisons with The Hunger Games, the rebellions weren't the only similar thing. The way that the sectors were divided in terms of production was also very much like THG, right?
Becca: YES! I noticed that as well – they were all organised into different productions, like lumber, or coal mining. I like that it's similar to THG, but it's not a rip-off. It's so original and awesome -I've even got my brother in reading the series now. He's halfway through Cinder.
Cristina: We can see a lot of elements of other books and obviously of the fairytales throughout the storyline, but never ever do they feel like a rip-off or like something that has been done a 1000 times. I really loved how Meyer introduced the key moments of each fairytale into the story, for instance with Winter's "casket" or with Kai giving the "shoe" (in the case, the foot) to Cinder.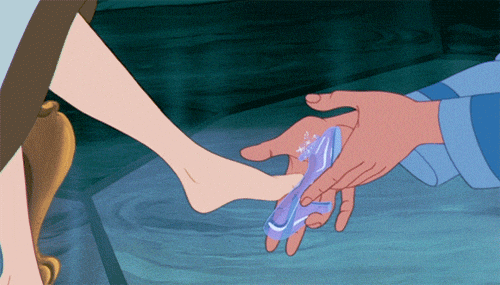 On a different note, how did you feel about the characters in this book, especially the new ones?
I thought that this was the book that Kai finally came into his own. While Cinder had grown a lot as a character in Scarlet and Cress already, we only got small glimpses at Kai at those times, and always cornered. Here, when he finally has control, he was awesome.
I also (finally) loved Scarlet. I hadn't liked her much in books 2 and 3, but here she was badass, and I think that she was finally completely fleshed out too.
I'll say that Winter and Jacin were my least favorites of the gang, Winter's craziness at times was a bit too much.
Becca: I absolutely loved Kai in this one – he's got more control and he knows what's going on (sort of), Also, I loved his witty comebacks and basically being a sassy little thing a lot of the time. There was a lot of character development from 'Cinder' to now, and he has definitely grown as a character.
As for Winter, I have mixed feelings about her. I identify with her in that she has issues but she isn't useless. She is actually very high-functioning, and I think if there was a modern version of it, with no cyborgs and aliens and whatever, she would be written as having autism. She can function perfectly well, she just sees the world in a different way to everyone around her.
Wolf has been one of my favourites ever since 'Scarlet', and I am brimming over with ideas for fluffy fanfics with him and Scarlet, but Thorne is always my ultimate favourite. He's got so many layers to him, and he's quite a complex character under the surface, which I like a lot.
What did you think of Captain Strom?
Cristina: You're right about what you said about Winter, though I admit that all the blood in her visions and her freak outs were a bit weird sometimes for me.
Poor Wolf, seriously! I was reading this book and all the while I was thinking: "damn, Wolf and Scarlet can't catch a break!". I think they are definitly the ones who suffered more throughout this whole series. It's just so unfair that he got changed, though I loved Scarlet reaction to it, or her lack of it.
God, Thorne is perfection! Seriously, the way he's so nervous around Cress and how he just can't find the words, was so damn cute :D.
Do you mean Alpha Strom? I thought it was a shame that he ended up dead =/, he could have been of great service. I liked how protective he turned out to be of Scarlet and Winter.
What's your opinion of Kinney? And is it weird that I ship him with Iko?
(source)
Becca: No, I thought the same thing. I would love to see a spin-off book or series about Iko after the ending of 'Winter.' She is very human-like, and I'd like to see how she would possibly be in a relationship or with someone who likes her that way.
What could that be called if it was a book?
Cristina: I have no idea! Meyer likes retellings, but I don't know what could possible fit in her story… maybe a retelling of Pinocchio?
I'm kind of hopping that we get to see something between them at the epilogue of Stars Above though. By the way, "The Wedding of the Century" that will be coming in Stars Above… for who do you reckon it is?
Becca: I think it'd be too obvious to have the wedding be for Cinder and Kai, so maybe it could be for Cress and Thorne? They're romantics, so they could have a proper fairytale wedding.
What do you think?
Cristina: I think the only way it can be the wedding of the century is if it IS between Cinder and Kai. I would love to see Cress and Thorne married, for sure, but a shell and a criminal? I don't see it as really important for everyone, you know? Although, for me, it's the most important one 😀
Becca: Well, he's not technically a criminal anymore – he's been pardoned. But yeah, I guess it probably would be Cinder and Kai – a huge ceremony, broadcast all over.
Which pairing do you love the most?
Cristina: Loads of cameras everywhere!
I'm very partial to Cress and Thorne! So the order would be: Cress+Thorne, Kai+Cinder, Wolf+Scarlet and Winter+Jacin. What about you?
Becca: Cress/Thorne, Wolf/Scarlet, Cinder/Kai, Kinney/Iko, Jacin/Winter. (and then Levana/herself as an afterthought. :))
Cristina: Totally forgot about Iko there! Yeah, I ship her with Kenney, but he wasn't nice enough to her to trump over Winter and Jacin… eheh
Becca: Oh, and also Thorne/Rampion. He loves that ship like Dean Winchester loves his Impala.
Cristina: OHHHHH, such a good comparison! I I had laugh out loud when I read that, because IT IS SO TRUE!
I admit that I shed a tear when Cinder requested his pardon and when Thorne told Cress about the Rampion :D. I was so happy that he was getting everything he wanted – minus 3 fingers!
Becca: Cress and Thorne are total cutie pies. She's been fangirling over him for so long, and then they met, and it turned into true love.
That's what I love about this series – it's fairytale true love, but it's realistic as well. They don't just fall in love at first sight, and they have their own relationship difficulties, and it's all so amazing to read about.
Cristina:  That's what I loved more about the third book, Cress. I think that Thorne and Cress' relationship is the one we actually see all the steps of, and maybe that's why it's my favorite. I loved when they were in the desert and he was blind and he trusted her completely, and how we can see his feelings growing step by step, and her feelings becoming more real than anything she thought possible.
Becca: If the Lunar Chronicles became a tv show (I think it'd work better as a show than a movie, because there's so much depth to it) who do you think could play the different characters?
I think Godfrey Gao would make an excellent Kai tbh.
Cristina: Oh wow… I think it would work better as a TV show as well, mainly because there are so many central characters. Now, the actors is a lot harder… I love Godfrey Gao, but I think he looks a bit on the older side to play a believable Kai.
Maybe Christopher Larkin or Mario Maurer as Kai. There's one person I've always pictured in my mind as Sybil Mira, and that is Ruth Negga from Agents of SHIELD. I think the characters reminded me too much of Raina.
Amandla Stenberg would be perfect as Winter. Holland Roden seems to be a popular choice for Scarlet. I never saw her act, but she has the looks. AnnaSophia Robb might work as Cress, she's very tiny. Or maybe Sierra McCormick?
No idea about anyone else…
Becca: I think Christopher Larkin would make a great Kai actually – he's a great actor, and he could play the role well.
I'd love Emma Stone to be the voice of Iko – that'd be so cool. She's got an enthusiasm that would bring Iko the life she has in the books.
Which book of the whole series is your favourite/least favourite? I love 'Scarlet' because Wolf and Scar are my OTP, but I found 'Winter' to drag by a little.
Cristina: Emma Stone to voice Iko could be hilarious. But what about when she gained a body?
I think Cinder was my least favorite actually. I was never a big fan of the Cinderella story, and with only Cinder and Kai in the first book, the plot drags a bit, especially when Pearl and Adri are concerned… I hate them.
I loved Winter, and it will probably rate higher because it had a lot more action, but I think that my favorite is still Cress, mainly because I love Cress and Thorne, together and apart, and that book was such a delight in terms of these 2 characters.
You felt that Winter dragged? I didn't really feel it to be honest.I was actually surprised by the amount of plot twists that the book had.
Becca: It just felt way too long for me – maybe that's just me being nitpicky, I don't know.
Have you read any of the in-between stories like 'Glitches?' I read Glitches last year, and I loved it. It was a little peek into Cinder's past, and I loved seeing the start of her relationship with Peony (I miss Peony…)
Cristina: Yeah, at 800 pages it WAS long! lol
I haven't read it yet, though I have it – my edition of Cinder has Glitches at the end, but at the time I didn't read it… I think I'll wait for Stars Above to read all of them.
Becca: I really want to read 'The Little Android' – I might read it once I finish my current book as a filler between larger ones. Something light and fluffy to give me an endorphin boost.
Cristina: is that one about Iko? I love Iko! 😀
(source)
Becca: She just wants to be…part of your world! I love Iko, she's literally the best part of the whole series even when she's just the Rampion without a body. Sometimes you forget she's even an android/robot because she has such human characteristics.
Cristina: YES! Unless she was being attacked and destroyed, I always thought of her as human. Wait, you just put a thought in my head… "part of your world"? OMG! Is she The Little Mermaid? 😛
Becca: Did you not get that? Haha, yeah she's meant to be the little mermaid. Only she's the little android instead. I thought that was obvious, but maybe not.
Cristina: I never even considered it. Sure, some things did cross my minds, but her personality is so not like Ariel, that I blocked it out. WOOW!!! I love that!
I love how Marissa Meyer just tangled all these stories like it was nothing! 😀 WOW. Any more element that I missed? 😛
Becca: What rating out of five would you give 'Winter?' I'd rate it a four, because it was great, but wasn't fangirl-worthy. It didn't give me that squishy, fluffy, giggly feeling that a totally awesome book does.
Cristina: Oh, I kind of get that, I think that the size of the book probably didn't help in all those feelings, right?
For me it was still very much a 5 stars rating. I think it managed to tie all the loose ends, and it left me satisfied :D.
---
And this was out talk about Winter by Marissa Meyer, the conclusion to The Lunar Chronicles. Be sure to check out Becca's blog for our thoughts post, as well as her review of Winter, that should be coming along in the next few days. Also, my own review of Winter will also be coming along the next few days, so stay tuned :D.