Hello!!! Today I'm doing my third Siblinghood of the World Bloggers Award. Bear with me, ok? It's going to be a long post… I was nominated by a lot of people, which I will list below, and to all of them: THANK YOU!!!!
Now, I'll change the rules a bit because that's 16 nominations, which translates to 160 questions, and no one wants that! So I'll do a couple of questions per nomination, that's cool right? 😉
THE RULES:
Thank the blogger who nominated you and link to their blog in your post.
Answer the questions that the blogger who nominated you has provided.
Nominate ten other bloggers (or up to 10).
Create ten questions for your nominees and notify them of their nominations.

---
1. Which book would you be hesitant to lend out because you'd be scared you wouldn't get it back?
Probably my Illuminae copy, because it's the hardcover and it's beyond gorgeous.
2. Do you prefer e-readers or physical copies of books?
This is such a hard question for me. Until a few months back my answer was an unequivocal "physical copies", but the truth is that I love to read on my kindle. It's faster, usually cheaper, and I can jump to another book whenever I feel like it… so… e-reader?!
---
1. Marvel or DC? If neither, tell why.
MARVEL without a doubt. I was always more into Marvel, even as a kid. I read comics, and watched cartoons, and loved it. DC was always more "meh".
2. Are you a vegetarian? If not, have you ever considered being a vegetarian?
I'm not. And I never considered being one, I love meat way too much. Mind you, I almost live without eating it, I usually only eat meat about once a week, while I eat fish a lot more. Still, a lot of my meals don't include any type of animal protein, but I still couldn't give it up.
---
1. Favorite pet in fiction?
Clive from Wallbanger, for sure!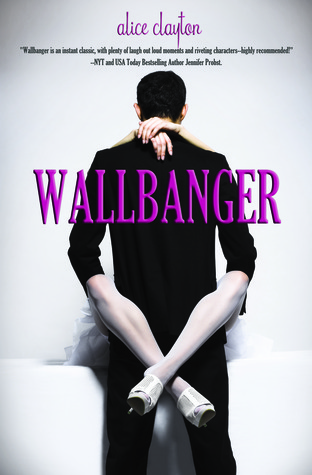 2. All time favorite book store? (Argue your case convincingly and maybe I'll review it)
My favorite bookstore, that I've been to anyway, was a Waterstones near UCL in London… heaven! I also loved the one in Reading.
---
1. When you write your reviews do you plan what you're going to say or write it out then and there?
A little bit of both? I mean, if there are some strong points I want to make about a certain book, I'll plan that, but the writing comes at the moment.
2. Do you have to read a book before seeing the movie?
Not really. Most times it happened the other way around, I've watched the movie, liked it, and then read the book…
---
1. Favorite and least favorite Disney Princess.
My favorite has to be Rapunzel – yeah… I really loved Tangled. My least has to be a toss between Snow White and Sleeping Beauty =/, they were boring as hell.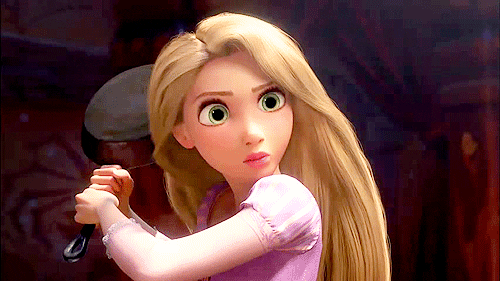 2. What are you studying in college? Or if you aren't there yet, what do you plan on studying?
I'm still there, lol. Let's see, I took my degree in Biology, in the field of Microbiology and Genetics, then I did my Masters in Human Evolution and Biology, and now I'm finishing my PhD in Anthropology and Diversity. 😉
---
1. Has any book made you cry?
How about I tell you the last book that made me cry? Because I do cry a lot… The last one was Isla and the Happily Ever After. I seriously cried on that one.
2. If you were running a country, what book characters would you want to be in your cabinet?
This is so hard! Ok, Warner (Shatter Me), Kai (The Lunar Chronicles), Hermione (Harry Potter), Penryn (Penryn and the End of Days) and Aelin (Throne of Glass).
---
1. How many books do you have on your bookshelf/to read list?
To freaking many to count.
2. Do you have any books on your bookshelf that you have been meaning to read but will probably never read?
Yes, a few. Some of them were gifts, other some that I bought while I was still reading in Portuguese, and I'm pretty sure that I'll never get to those.
---
1. Choose a book that you think is very underrated.
The One Thing by Marci Lyn Curtis. I've been saying this for a while now, but you should really read this book!!!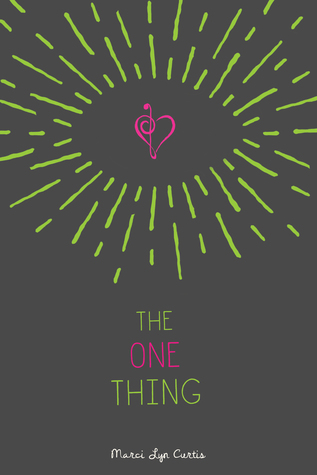 2. Choose a book that you think is very overrated.
The Maze Runner by James Dashner… =/ sorry!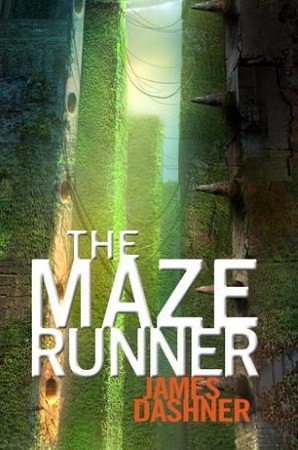 ---
1. If you could hang out with a book blogger/booktuber for a day, who would they be?
I'm going with book bloggers here, and I would say that I would love to hang out with Kat @Life and Other Disasters and Cátia @The Girl Who Read Too Much, because we talk every single day!!! 😀 😀 😀
2. Friends or How I Met Your Mother?
Well, Friends, because I'm still not over that crapping ending of How I Met Your Mother!
---
1. If you imagine your life a year from now, where do you hope to be?
I hope to be anywhere else in Europe, hopefully working on my field.
2. Do you prefer funny books or sad books?
FUNNY!!!
---
1. What was your favorite dinosaur?
It has always been the Brachiosaurus… boring I know ;-).
2. Who was your first celebrity crush?
First, I don't recall, but I had a huge crush on Mark Hoppus of Blink 182 :D.
---
1. If you were stranded on an island, which human fictional character would you want by your side for the rest of your life and why?
Captain Thorne! His sense of humour would come in handy if I had to be there for the REST OF MY LIFE! lol
2. Your favorite fictional character comes to life for a whole day before going back to his or her next adventure; that you know of or not. What would do?
First of all, I would chose for Rowan Whitethorne to come to life, and about what we would do, I'm pleading the 5th :P.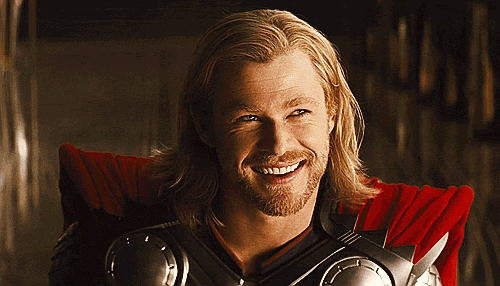 ---
1. Hardbacks or paperbacks?
I'm a fan of paperbacks, they're easy to carry, they're usually cheaper too.
2. Tea, Coffee or chocolate?
TEA!!! All the time. Coffee once at least. Chocolate just to eat :D.
---
1. Do you prefer Sci-Fi or Fantasy?
Usually fantasy, I can suspend my disbelief easier if it's fantasy.
2. For you, what is the most important bookish release this year?
Probably The Rose and the Dagger by Renée Ahdieh, because I really need the sequel and it's the last book off the series, so it will wrap everything up.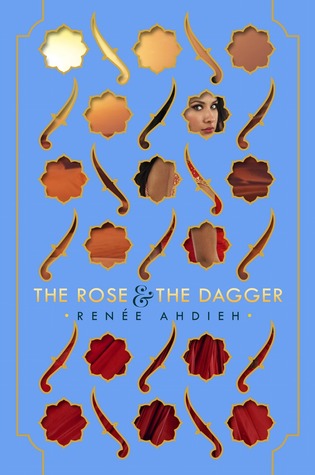 ---
1. What movies are you looking forward to in 2016?
All the Marvel ones. Deadpool, that I watched last week, and Captain America: Civil War mostly.
2. What job do you wish you were working at?
Hmmm, I like what I do. I love doing research, so I just wish that I had already finished my PhD and snagged a good Post-Doc position.
---
1. You only have 2 hours before bedtime: books or movies?
It really depends on my mood, but lately? Books!
2. Have you visit a bookstore during your vacation out of town/country?
Yes. I do it each time I go someplace new, especially if it's an english language country. Heck, I even went to bookstores in South Korea and Japan :D.