Hello, welcome back to another Book Traveling
Thursdays, which a weekly meme created by Cátia @The Girl Who Read Too Much and Danielle @Danielle's Book Blog. The goal is to share the covers of a book related to that week's theme, which you can see at the Goodreads group, indicating the original cover, the one of your country, your favorite and least favorite.
This week's theme is "International Day of Happiness was celebrated a few days ago!! Choose a book that brings you joy". I decided to use a book from one of my favorites New Adult series, Off-Campus, so I'm going with The Deal because this book cracked me up and just thinking about it puts a huge smile on my face :D.
---
Original 

COver

: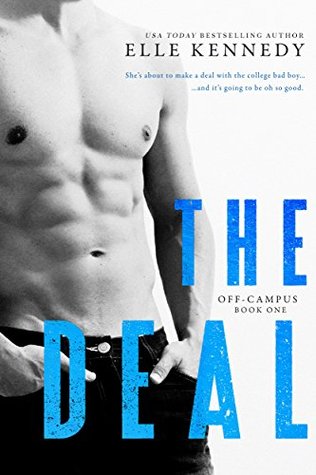 This is the original US cover, and I have to say, for a self-published book, I really like it! Actually, I've become quite fond of the covers for this series. It doesn't hurt that the guys are absolutely delicious.
COVER F

ROM MY COU

NTRY (PORTUGAL) & COVER FROM THE COUNTRY I LIVE IN (SPAIN):
Obviously, we have no cover for Portugal, but there is a spanish edition, though I'm not sure if it serves just the Latin America or Spain as well… Either way, it it is. I don't like it.
Favorite COVER(s):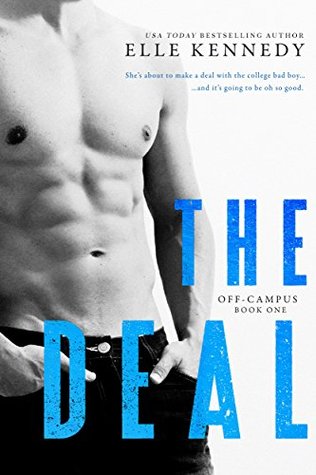 I think this book has such cute covers! The New Adult genre is full of less than stellar book covers, but these are quite good! I really like the Danish, the color and aesthetics are great. I also really like the German edition, yes, it's a bit too summery, but it's cute and sweet (though I'm not sure that Garrett would ever wear those pants!). And of course, the original… it just grew on me!
LEAST FAVORITE COVER(s):
I really hate the Czech cover. It feels like the original one on steroids, and that's not good. Then we have the Spanish, that we've already established that it's not a good one, right?