*Warning: Changing His Game is a stand-alone novel. This book is for mature readers ages 18 and up. It contains sex, sex, and more sex with a porn star. It briefly touches on M/F/M and M/F/F. 

Adult Films. XXX Movies. Porn. 

These are the kind of movies I've never planned to watch. It was a taboo topic where I grew up. As a kid I had only heard of it in passing. In middle school my parents would talk about my creepy uncle Frank and how he should look for a job instead of watching "those movies" all day. In High School boys thought it was funny to ask my friends and me to star in the amateur adult films they were making. In college most of my guy friends watched them, but I never had. When I moved to California that changed. 

After surprising my fiancé at home and catching him screwing another woman, I hopped in my car and started driving. I was running away from my old life and I needed a change. I remembered my friend Tawny inviting me to visit her in Los Angeles, so that's where I went. 

I didn't find Tawny when I got there, but I did find her gorgeous roommate, Jared. Our friendship started out rough, but he gave me a place to stay and helped me get back on my feet. He became my best friend. My best friend who millions of women happened to lust over.

Jared plays by a different set of rules, where anything goes. His lifestyle is unlike anything I've ever witnessed before and it scares me. When you live your life on the edge, eventually you'll fall over. I didn't want to see that happen to him. 

At night he's just Jared, my Jared, and I'll deny it to anyone who asks, but I'm completely in love with him. During the day he's Brandon Boner, and the world is in love with him. 

Oh yeah, did I mention he's a porn star?
---
So… where do I even start?! You know when a story has the potential to be good and funny and then nothing (nothing) works? Yeah… that was this book for me. I bought this book when it appear on my Bookbub one day, super cheap, because I thought that it had to be hilarious… nope…
Let me start with the writing. There's nothing wrong with it, per say, but I felt that there was something seriously lacking in it. You have a situation that begs to be writen a certain way, to milk all the humour out of it that you can, and no, the writing wasn't up to it. It felt very flat.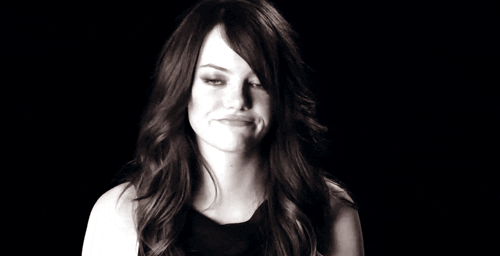 The characters were very one dimensional, and ultimately a bit silly, especially Autumn. Honestly, it was all just a bit too much – and I'm not talking about the porn aspect of the book, because I thought that that part was especially tame.
About the story, oh boy. So, Autumn catches her fiancée having sex with someone else, and decides to visit a friend from her hometown in LA. When she gets to the address – a place way too nice for someone just catching a "few roles" as an "actress" to afford -her friend is not there, there's a huge party going on, with people mostly naked, and still she stays at the place she doesn't know, with the people she doesn't know. She makes stupid decisions one after the other.
Then their relationship develops, and in a week they're best friends and sharing a bed (as friends) and working together. the guy gives her a job as an assistant, she has to be on set with him, and as soon as clothes start to come out, she bails because she can't see him… girl, he's a porn actor, you knew that, you agreed to stay, why are you bailing?!
Then Jared, that from moment one says that porn is his life, starts to backtrack on everything he ever said because of her. I mean, love is beautiful and all, and changes people, but that was a bit too much for me.
I don't know what to tell you, this book has awesome reviews from a lot of other readers, but I really didn't like it. Yeah, I laughed at some points, because it was funny, but that was it. The story was just too ridiculous and repetitive for my liking. I was expecting some tough decisions to have to be made and everything, but not so much either. I do think that the writing style made me enjoy it less. Also, the book was written like a wattpad book, in which each chapter either wraps neatly or with a cliffhanger of some sort and it was a bit weird for me. The book just didn't flow nicely.