Hello, welcome back to another Book Traveling
Thursdays, which a weekly meme created by Cátia @The Girl Who Read Too Much and Danielle @Danielle's Book Blog. The goal is to share the covers of a book related to that week's theme, which you can see at the Goodreads group, indicating the original cover, the one of your country, your favorite and least favorite.
This week's theme is "Everyone needs a companion. Choose your favorite bookish pet". This one is easy. I have to choose Clive from Wallbanger by Alice Clayton… I just HAVE TO! Clive is freaking amazing and fun and he's the best cat EVER!!!
---
Original 

COver

: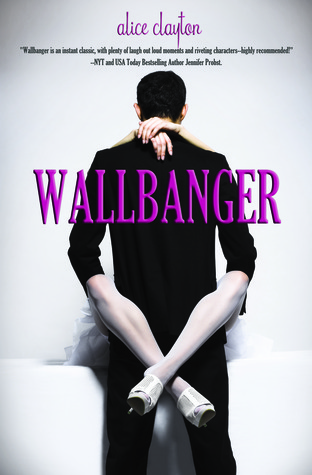 This one is the original US cover and I can't believe I'm saying this… but this cover kind of grew on me…
COVER F

ROM MY COU

NTRY (PORTUGAL) & COVER FROM THE COUNTRY I LIVE IN (SPAIN):
No cover for Portugal, but the book did come out in Spain, and they went for the original cover. I have to say that I like this edition, I like the pink letters better and I like the size and placing of the author's name.
Favorite COVER(s):
I'm not in love with any of the covers for this book, but the Spanish and the Brazilian editions are probably my favorites. By the way, the brazilian title "Subindo pelas Paredes" literally means "climbing walls", and it's an expression of need… deep deep need.
LEAST FAVORITE COVER(s):
These 2 covers, the Italian and Indonesian editions, are pretty bad, right? Especially the last one…