Hi guys! I'm almost reaching 1000 WordPress followers, and it's Sunday, so I thought it would be cool to finally do The Get To Know Me Tag. I was tagged by Kat @Life and Other Disasters and Mariana @Book Is Glee, so do me a favor and go check out their blogs, ok? 😉
Name: Cristina, which apparently means "Follower of Christ", which is ironic really.
Nicknames: My family calls me Xana, which is a diminutive of Alexandra (my second name); while I like Cris, and a lot of people have adopted this.
Birthday: June 18th 1984
Star Sign: Gemini
Occupation: PhD student
---
Hair colour: Dark Brown
Hair length: Right now it's probably shoulder length… it needs cutting.
Eye colour: Brown
Best Feature: I really love my hair, always have. Even though it's exasperating sometimes when it's longer.
Piercings: I have my ears pierced – one each – but I rarely use earings.
Tattoos: YES! One. My brother decided that he wanted to give me a tattoo for my 19th birthday, so I said yes! (see image on the left)
Right or Left: Right.
---
Best Friend: My first best friend, whose name I still remember, is named Marta. We met when we were 11, and I had just moved to a new town. Funny story, a few days before school started, I went to the movies alone – I did that quite often because the cinema was very near where my mom worked – and on the same row as me was a girl about my age alone as well. It was her. We were then inseparable. Until I moved away 2 years later and she eventually moved to the USA.
Award: None… never got one 😦
Sport: I always loved Volleyball, actually, it was the only sport I was ever good at. I was even on my school team when I was 11/13.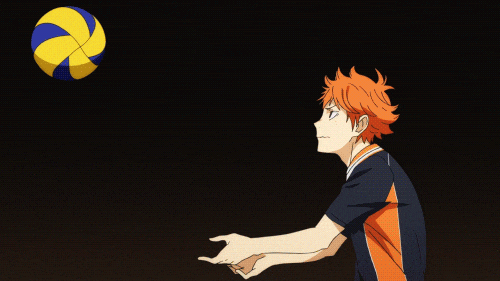 Real Holiday: My first real holiday was to France and Disneyland Paris when I was 11. I never stopped traveling since then. But the first time I got on a plane was 2 years after, when we went to London for the first time.
Concert: I know I went to small concerts when I was younger, portuguese bands and so on. But the first concert, real concert, I remember attending was a few years ago when me and my sister-in-law took my niece to see Miley Cyrus. Yeah… that's right!
---
Film: I can only give you my favorite animated movie, does that count? I'm saying YES, and it's Tangled of course.
TV Show: Hmmmm, I haven't been in television mood for awhile now, so I'm gonna say one show that I kept watching and waiting for despite my lack of interest in TV lately, and that is Law & Order SVU.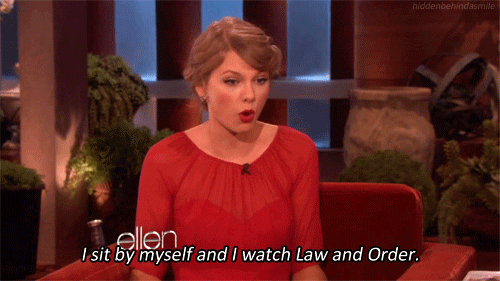 Colour: Tough one. Probably dark blue… like this one.
Song: Both Sides Now by Joni Mitchell.
Restaurant: Really?! Can I say Starbucks? It's not my favorite restaurant, but my favorite coffee shop. Restaurant, I would say that there was an amazing japanese restaurant near the El Corte Ingles in Lisbon, but it has been closed for awhile now.
Shop: I love the Come In, which is an English bookstore in Barcelona. Besides that, I always love to go to Fnac.
Books: NOT HAPPENING!
---
Feeling: Hungry! Damn it, is it too early to have an afternoon snack?!
Single or Taken: Single. Very single.
Eating: I was hungry, remember? So I went and did some toast with guacamole (I don't know what came over me, but I love it!) with some matcha-iced-soy-latte.
Thinking About: That this is a hell of a long tag. Also, that I need to finish the 3 books I'm reading soon. And that I only have one week left here, and this were disastrous this week at work. Also, I should be aligning DNA sequences instead of blogging right now.
Watching: Nothing. I'm listening to music and blogging.
Wearing: Sweatpants, tank top and sweater. AKA, home clothes.
---
Want Children: Not really?! I wouldn't be opposed to it though. Some people want to have children, and that's a goal, and I'm ok with that. For me, children and the thought of them wouldn't make sense without the right person. So I would think about it, and probably want them, if or when I found the right person. I also would be totally fine with adopting, because the actual thought of HAVING them is not appealing to me.
Want to be Married: Not really?! Again, it was never something that I really considered. If I found the right person, and he would really like to go through the whole signing of papers and stuff, then sure. Otherwise, living together would be more than enough for me.
Careers in Mind: I'm still very much holding to the thought and idea of doing research for the rest of my life.
Where You Want To Live: London. Or New York. Or Tokyo. Or San Francisco.
---
God: No. Sometimes I would like to think that I believe in "something", but definitly not in God or in any kind of monotheist religion.
Miracles: Hmmmm, weird shit happens sometimes, so maybe?!
Love at First Sight: Attraction at first sight yes, love no.
Ghosts: Well… yes. It's kind of hard to not think about that stuff when your dog starts to bark at the wall, with no apparent reason…
Aliens: YES! Ok people, the universe is a really vast place, and I find it very hard to believe that we are the only living beings out there. With that I'm not saying I believe in little green men, but I do believe that there is some forms of live out there.
Soul Mates: In a sense. I think some people are better suited for each other than others.
Heaven: No…
Hell: Also no…
Kissing on the First Date: Hell yes! If both parties want it, why not?
Yourself: Sure, sometimes :P.
---
I Tag EVERYONE!!! Do it!