Hello, welcome back to another Book Traveling
Thursdays, which a weekly meme created by Cátia @The Girl Who Read Too Much and Danielle @Danielle's Book Blog. The goal is to share the covers of a book related to that week's theme, which you can see at the Goodreads group, indicating the original cover, the one of your country, your favorite and least favorite.
This week's theme is "Choose a book you would want to see as a movie or TV show". This is getting harder by the weeK! I'm going with A Court of Thorns and Roses by Sarah J. Maas this week. I would love to see ACOTAR as a movie series… it would be epic!
---
Original 

COver

:
I really like the original US cover. Actually, SJM's covers are always beyond gorgeous.
COVER F

ROM MY COU

NTRY (PORTUGAL) & COVER FROM THE COUNTRY I LIVE IN (SPAIN):
No cover for Portugal yet. But Spain does have a cover, and it's much like the original one, the tones are more toned out though, and while i like it, I like the vibrant red of the original cover.
Favorite COVER(s):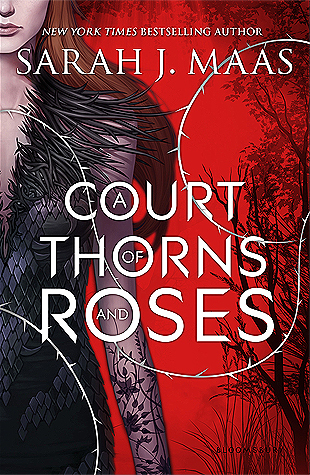 I love both this covers. I love the simplicity of the UK cover, and at the same time, I love the complexity of the US one… oh well… I own the UK version and it looks amazing on my shelve.
LEAST FAVORITE COVER(s):
There's only one cover that doesn't use the original one, and that is the Brazilian edition. Now, while I definitly don't hate this cover, I also don't love it, so it gets the spto of least favorite cover this week.