Hello, welcome back to another Book Traveling
Thursdays, which a weekly meme created by Cátia @The Girl Who Read Too Much and Danielle @Danielle's Book Blog. The goal is to share the covers of a book related to that week's theme, which you can see at the Goodreads group, indicating the original cover, the one of your country, your favorite and least favorite.
This week's theme is "Because world building matters… Choose a book in which world you would like to live". Because I've used most of the books I've read with worlds I would like to live in, I'm gonna say Illuminae, because even though the thought of space scares me a bit, I do love the setup of this world.
---
Original

and Favo

rite 

COver

: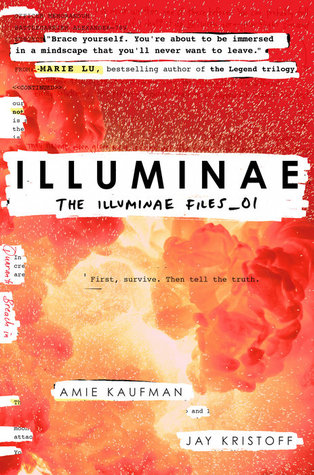 This is the US hardcover, and it is one of the most gorgeous covers that I own, because the dust jacket is semitransparent and it lets us see the writing beneath, and it's just amazing.
COVER F

ROM MY COU

NTRY (PORTUGAL) & COVER FROM THE COUNTRY I LIVE IN (SPAIN):
Illuminae came out here in Portugal on the 1st of this month! I was so surprised, I was so excited when I saw it for sale yesterday. It is a paperback though, so not as cool as the hardcover. Same goes for the spanish edition.
LEAST FAVORITE COVER(s):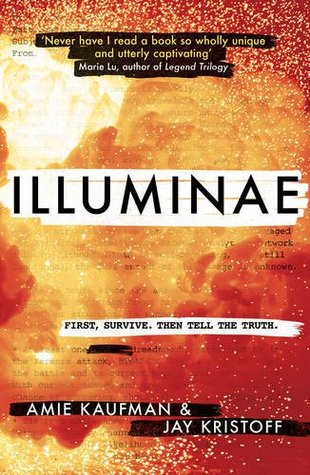 Even though I still like the UK paperback, I don't like it as much as the original, or even the spanish and portuguese editions. Somehow I think that the black there doesn't quite fit, and the orange is slightly less pretty.