Hello, welcome back to another Book Traveling
Thursdays, which a weekly meme created by Cátia @The Girl Who Read Too Much and Danielle @Danielle's Book Blog. The goal is to share the covers of a book related to that week's theme, which you can see at the Goodreads group, indicating the original cover, the one of your country, your favorite and least favorite.
This week's theme is "Summer just started!! Choose a book you want to read this Summer". Today I'll choose Things We Know by Heart by Jessi Kirby, which is a book I bought on a daily deal and it seems like a perfect summery read to me. What do you think?
---
Original 

COver

: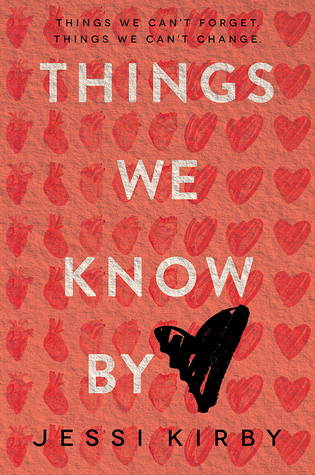 I think this is such an unique and cute cover. I love it!
COVER F

ROM MY COU

NTRY (PORTUGAL) & COVER FROM THE COUNTRY I LIVE IN (SPAIN):
I really like both the portuguese and spanish covers. I like that they kept the original design for the portuguese cover. But I do love the peppiness of the spanish one.
Favorite COVER(s):
I like the original, but I'm IN LOVE with this German cover. I mean… how gorgeous is that?!
LEAST FAVORITE COVER(s):
I really don't like either of this covers. The Italian one kind of reminds of a Sarah Dessen cover, and I don't usually like those at all. And Danish cover is just a no no!