Today I'm doing another Blog Award post. Oh yeah! I'll be doing the Sunshine Blogger Award for the 4th (?!) time. A huge thank you to the lovely bloggers who nominated me for this: Sam @A Blast of Random, Yasaman @Following Muses, Shannon @Clockwork Bibliophile and Eve @Eve Messenger's OtherWORDly Endeavors. THANK YOU!

Rules:
Thank the people/person who nominated you.
Answer the questions from your nominators.
Nominate eleven other bloggers and give them eleven questions.
---
1. Did you listen to the Hamilton soundtrack?
Yep, I did. When all the Hamilton craziness started.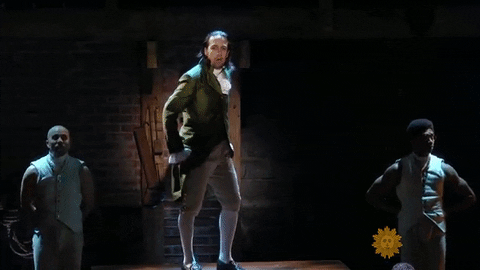 2. If your answer to that question is Yes (or 'OMG YES!' preferably), which are your favourite songs (I know it's impossible to choose just one), favourite character, favourite voice to listen to? Go on! Fangirl/ fanboy!! 
If your answer to that question is No, what exactly are you even doing with your life?! While that question started out rhetoric, now I'm curious. What's happening? What's new? What are you excited about in the short term? Tell me.
My answer was yes. But you know, I think it's a soundtrack that, no matter how amazing, doesn't work as well without the actual play, you know? I would love to see that though. But it will probably never happen 😦 .
3. Do you have any tattoos? Would you like any (more)? Describe them. If no, why not?
I do! I also have a photo, will that do? I wouldn't mind having another one. The pain didn't really bothered me that much.
4. If you were a Greek God (or Goddess) what would you be the God of?
I always felt a good affinity with Athena, goddess of reason, intelligent activity, civilization, strength, strategy, crafts, justice, arts and literature, and Apollo, god of light, music, poetry, knowledge and the sun.
5. Why do you think cats can't fly?
Hmmm, because they don't have wings?!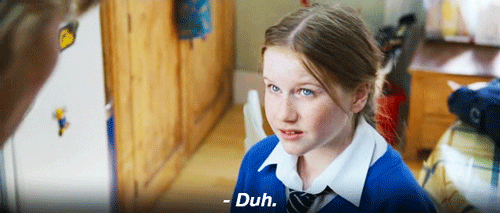 6. Which F.R.I.E.N.D.S. character are you? (Take this Buzzfeed quiz and post a screenshot of your answer!)
I'll just leave the image and ask… WTF?!
---
1. How did your reading habits change over time?
Well, in the last year or so, I went from reading mostly YA fantasy to reading mostly NA contemporary, and I have no regrets.
2. Do you like to listen to music while reading?
Nope. No, no, no. Can't do it. Sounds distract me too much.
3. Are there any books that your whole family loves?
Hmmm, yeah… the Twilight series. And by "all", I'm only counting the female portion of my family.
4. You have the opportunity to tell an author to write one more book in your favourite series and they have to do it. Which series do you choose?
I would probably go with Penryn and the End of Days series by Susan Ee, because I felt like there were still so much to tell. I wanted more from those characters.
5. Which book got you into your favourite genre?
I'm chosing the New Adult Contemporary genre, because I love love love it. It was probably Right Where You Are by L.E. Bross that first really got me into it. I love this series.
6. A book that you don't plan on reading, but everyone has read?
I never ever plan to read Divergent by Veronica Roth. I really didn't like the movies and I'm a bit over the whole dystopian genre.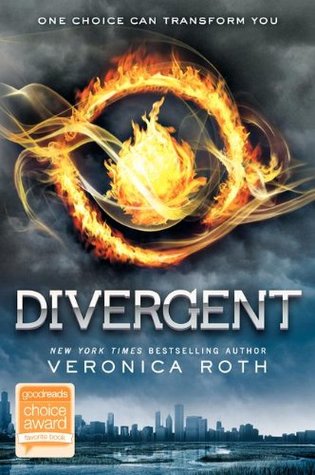 ---
1. Why is your favourite genre of books your favorite?
My favorite genre right now is contemporary, either New Adult or Young Adult. I think they're mostly easier and lighter reads, because they don't need all the world building. They also deal with more relatable characters and issues.
2. Have you ever felt connected to a character because they have experienced something you have?
You can see the answer above for this. And yes, obviously yes. The more you read, the more likely you'll find something to identify with, right?
3. What is your favourite book-to-movie adaptation?
I thought that Me and Earl and the Dying Girl movie adaptation was way better than the book, so that!
4. What was the last book you read and did you enjoy it?
The last book I finished was Maybe Someday by Colleen Hoover, and I loved it!
5. What's your least favourite book that you've ever read?
My least favorite book that I've read this year was Lessons of the Heart by Jodie Larson. You can check the reasons why I didn't like it here, on my review.
6. What's the prettiest cover on your shelf?
SO MANY!!! I'm saying my The Mortal Instruments covers today, though. Look at them!