Hello, welcome back to another Tuesday. Top Ten Tuesday is a weekly meme hosted by The Broke and the Bookish. This week's theme is:
Ten Facts About Me (bookish or just general about you facts or ten facts about you as a blogger…whatever you want)
So, let's see if I have 10 facts about me to share…
---
1. I'm still on a high about Portugal winning the UEFA EURO 2016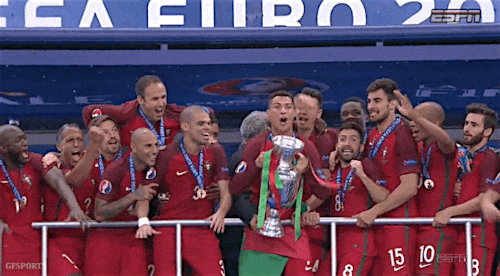 … So I'm apologizing before hand if I keep repeating it, and if I keep retweeting stuff about Football (Soccer), but I'm extremely happy and proud of these boys. Check out my post about it, here.
2. The Netgalley request button is my enemy!
Seriously guys, I need some self control here. I was doing super well a couple of months ago, but now I have 30 books to read on Netgalley, and some are for September and after. I request anything that sounds good… I have a problem!
3. … So is the One-Click Button on Amazon
It's not even funny… if the book looks half good and it's free, I get it. I'm hoarding books like crazy!
4. I've been kind of addicted to Wicked Tuna in the last few days…
… it's just addicting.
5. I haven't been into TV shows in months
This is weird for me, since when I started this blog it was mostly about tv shows. But lately I haven't really been into scripted TV, I just can't seem to bother to sit through a 45 min show… =/.
6. I love starbucks
Seriously, I love it. It makes me happy!
7. But I don't like chocolate drinks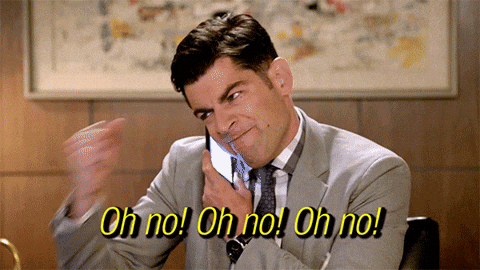 Yeah, give me starbucks, but none of those drinks with chocolate and shit. No no. Coffee, ok? I hate mochachinos, or when people decide to put chocolate on my delicious cappuccinos. It doesn't go in there!
8. I'm in love with e-books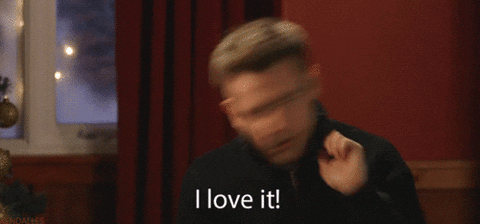 I was one of those people who thought that e-readers sucked and only physical books rocked. Then in August last year I got my Kindle. And then on January I uncovered the Kindle app for my phone. I haven't looked back since. Now most of my monthly reads are on the kindle/app, and I love it.
9. I'm also in love with New Adult books
This should come to no surprise, but NA has been my go to genre lately, and I love it. To be honest, I just haven't been in a big mood for fantasy.
10. One of my favorite things to eat are salads
I just love them. For me, the perfect meal is lettuce, arugula, onions, tomatoes, avocado, cucumber, feta cheese, dressed with salt, olive oil and vinegar… and now i'm hungry!