Some guys should come with a warning label . . . 

Sawyer West is Mr. One-Night Stand. He doesn't do relationships or promises or feelings. He's never cared enough to get involved. Until Lily Roberts. She's sweet and shy and sexy as sin, and resisting her is testing his self-control. She believes Sawyer can be a better man, and for the first time in his life, he wants to be. But change isn't easy, and Sawyer would do anything to protect Lily from his past self. Even break his own heart . . .
Goodreads | Amazon | Kelly Siskind's Website | Kelly Siskind's Twitter
---
I'M SO HAPPY ABOUT THIS BOOK! Eheh. This is my third Kelly Siskind's book. I've read Chasing Crazy, which I loved, and then I read My Perfect Mistake, which is the first book if the Over the Top series, and I also loved it, so I was expecting great things for this one, and let me tell you: it did not disappoint.
Once again the writing was just perfection, the right mix of funny and emotional. I loved the dual POV and the clear difference between Sawyer and Lily's voices – because they're like night and day.
I already loved these two characters, but I was surprised by how much we didn't really know them until this book, and by how much more depth they both had. Lily was definitly unique and I wasn't expecting that little twist, and I thought it was genius. Kudos to Siskind for including such a frowned upon disorder and giving us a peek into the real issues behind it. I loved Lily all the more because of it. And Sawyer, oh boy… Sawyer was beyond amazing! I loved Kolton from book 1, but kid or no kid, I think Sawyer is now my favorite. He was just wonderful!
I feel like I'm repeating myself way too much, but I loved loved loved their romance – I had been waiting for it since Aspen. In a way it was crazy fast, but at the same time it really wasn't, given that they had known each other, and had feelings for each other for months. Their chemistry was off the charts, and I really liked how they didn't judge each other and were so supportive.
The fallout was heartbreaking, but I think it was needed, especially for Lily to realize how awesome she is all by herself, and doing what she needed to do (and for her to know that she could do it!). But Sawyer's state… it broke my heart! But then the ending was perfect, just perfect! I loved how he put himself in her hands… PERFECT!!!!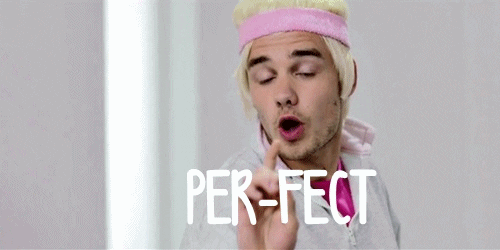 The side characters were amazing as usual, and I loved to have a glimpse at Shay and Kolton – and to know that public places are very much still their thing, and Raven and Nico… I'm dying to know their story 😀 (especially after that last chapter!!!!).
Guys, if you haven't yet read any book of this series, what are you waiting for? These books are perfect!!!! Go read them, NOW!