Relationship Status: Complicated

Professional baseball player Halo Todd doesn't like failure, but he can never turn down a challenge. Especially when there's a pretty woman involved. How else would he end up dressed as a rooster, helping a complete stranger compete on a wacky game show? Even when they're eliminated after the first round, Halo isn't about to lose the girl…

Alyn is stunned when gorgeous, generous Halo whisks her off for a dream vacation to the beach–she's been let down by friends and even family so many times, she's lost count. Later, he offers to lend a hand getting her vintage shop up and running. But his constant–and ridiculous–purchases are the last thing she needs. How can she convince the stubborn man that she doesn't need his help–not when all she wants is his heart…
---
What is happening this month? Once again, I read this book with Cátia @The Girl Who Read Too Much, as a buddy read, so check out her blog in the next few days to read her review of this book, ok?
So, people, let me start by saying that this book combined 2 of my least favorite thing: a writing I couldn't get into, and a pace that was too slow… some might call this book boring, and I'm one of them.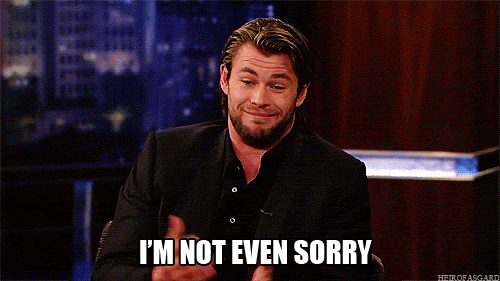 The writing did nothing for me. I know a lot of people love the third person, contemplative narrator, I'm not one of them. I don't like it one bit. Then the author did what I thought was a really weird choice in this book, she had 4 perspectives! This is unusual in a romance, especially because this turned out to be 2 romances in one book, with one of them being slightly more prominent than other.
The main story follows Alyn and Halo, and it started out good, with them meeting randomly on the street and participating in a contest show, which was funny. It went downhill from there. I liked the inclusion of her little brother, Danny, and her disabled dog, which were the only characters in the book that I actually liked. What I really hated was the lack of character development and the lack of relationship build-up. I finished the book and I haven't got a clue why they liked each other so much, because they barely talked. Also, that blurb is so misleading… so so misleading… their relationship is stupid – sorry – and the way it goes about is even worse. Guys, I do love a fake relationship trope, but why was it used here? I couldn't tell you… STUPID!
The second couple was maybe slightly better… maybe?! They did have stuff in common and all, but it all happened way too quickly. I mean WAY TOO QUICKLY! But they had their funny bits, and even though I don't understand why they were even in this book, I'll give their story a pass.
In the end this could have been a meh book, but some of the author's choices brought the book down for me. I would have liked to see more development from both main characters, and the building of their relationship instead of what we got. I couldn't really recommend this romance to anyone, the characters and plot are weird, and the pacing is glacial slow, and in the end, nothing really happens… so yeah… sorry =/