Dear girl with the red scarf,
Love was never meant to be conquered,
you have to surrender to it.
Trust me. After all, I am Mr. Universe.

When the universe conveys a message, you listen.

Olivia Montiano just caught her fiancé cheating. Now she is forced to question what she wants out of life and love. Striving to live up to her father's unrealistic standards for the past twenty-three years, every decision she has ever made was with her father's wishes in mind — until she finds mysterious, handwritten letters tucked away in places only meant for her. That's when she realizes she's been on the wrong path all along and gives her heart to a guy her father thinks is entirely wrong.

Washed-up abstract artist Nick Montgomery has had quite a few setbacks in life. He's accustomed to never needing anyone, thinking he's just fine — until he meets the girl with the red scarf. She's not his type. But the universe has other ideas. Nick has a secret he's keeping from her, afraid it will bring their new relationship to a sudden halt.

Will they figure out what the universe holds for them?
---
I read this book as a buddy read with Cátia @The Girl Who Read Too Much, make sure you check out her blog in the next few days for her take on this book.
So… this was yet another book that just wasn't for me… at all. My main problem with this book was the writing style. Although the book is told in both perspectives – Nick and Olivia's – the book is written in the third person, and the style was just plain weird to me. It's an attempt at an omnicious narrator, that somehow fails. Although we get the POVs from both main characters, I felt like I ended the book without really knowing either of them. It just didn't work for me at all.
Speaking of the characters then. Hmmmmm…. So, Olivia was just weird for me, and I didn't exactly see that much personality in her. She was judgmental and hypocritical and overall just weak and not that good of a person. And is it bad if I call her a little dumb? I felt she was a little bit dumb to be honest. Also, her family wasn't exactly the best.
Nick, well, Nick was a slightly better character than Olivia, that's for sure. But he suffered from one of the worst cases of instalove ever, because not that things went fast or anything, but before he even talked to Olivia, Nick mostly knew she was meant for him.
The plot was weird, and it had a lot of timeline inconsistencies. The conflicts and resolutions came and went way too quickly, which lessened the importance of a lot of things. Multiple topics were also brought up and discarded right away. Also, this book was kind of boring.
The romance wasn't to my liking either, and it seemed to have some element of magical realism of some shit like it, because there was talk of soul mates and that kind of stuff.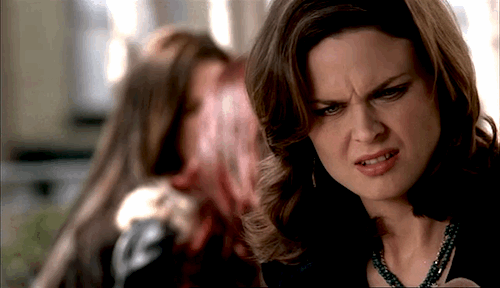 But to be 100% honest, what really really bothered me to no end was how the author used "your" repeatedly when she meant "you're". I mean… come on! They're not the same thing!!!
I really can't recommend this one, because I couldn't connect to it at all. I feel like this kind of story telling might appeal to a lot of people though, so you guys might enjoy it.