Nico Medina's world is eleven miles away from mine. During the day, it's a place where doors are open — where homes are lived in, and neighbors love. But when the sun sets, it becomes a place where young boys are afraid, where eyes watch from idling cars that hide in the shadows and wicked smoke flows from pipes.

West End is the kind of place that people survive. It buries them — one at a time, one way or another. And when Nico was a little boy, his mom always told him to run.

I'm Reagan Prescott — coach's daughter, sister to the prodigal son, daughter in the perfect family.
Life on top.
Lies.
My world is the ugly one. Private school politics and one of the best high school football programs in the country can break even the toughest souls. Our darkness plays out in whispers and rumors, and money and status trump all. I would know—I've watched it kill my family slowly, strangling us for years.

In our twisted world, a boy from West End is the only shining light.
Quarterback.
Hero.
Heart.
Good.
I hated him before I needed him.
I fell for him fast.
I loved him when it was almost too late.

When two ugly worlds collide, even the strongest fall. But my world… it hasn't met the boy from West End.
---
I've read a few Ginger Scott's books, and I liked them all, so I was so excited when I was approved for The Hard Count on Netgalley. This one is, without a doubt, my favorite Ginger Scott book, and I just want more!
I really liked how this book was narrated, with Reagan being the main POV, in the present, and with a few chapters from past Nico. Reagan was an awesome narrator, funny, witty, nervous and smart. I loved the way the book was written… so damn deep!
I loved both main characters to death. Reagan and Nico were amazing characters, so smart and dedicated to what they wanted out of life. To be 100% honest, I ended up loving all the characters in this book, and I loved how they personified the meaning of family. All of them. The friends, the families, all of them, really!
The romance was seriously cute and awesome. I really liked how how Reagan and Nico took their time, and got to know each other better before becoming a couple. I liked that there was never any doubt about it. I liked that once they were in it, they were in it 100%. I loved that even though some problems were anticipated, they managed to overcome them all. I loved the support and love.
I honestly don't know what to say more about this book. It was kind of perfect. The massage was perfect. The characters were perfect. The romance… perfect. Nico and Reagan? Perfect! The football, team and school themes? Also perfect.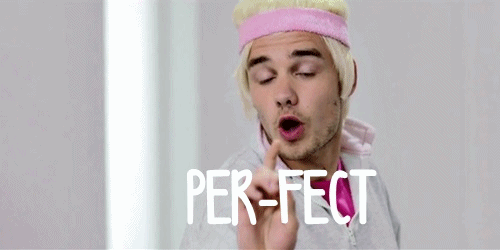 People, you need to read this book. Now! It's that good!