Hey guys! I haven't done a book tag in a long while, and I thought this one was a perfect one for today. Ari @The Daydream Bookworm tagged me for The NetGalley Book Tag that was created by Kourtni @Kourtni Reads, THANK YOU ARI! So, let's do this one.
Rules:
Link back to the tag's creator (Kourtni Reads)
Thank and link back to the person who tagged you
Answer the questions the best you can. If you don't use NetGalley, you can substitute other sites or places where you get books!
Tag a few people to do this too.
---
AUTO-APPROVED: Who's one author whose books you automatically want to read, regardless of what they're about?
SO.MANY! Ok, so Rainbow Rowell, Elle Kennedy, Kelly Siskind, Cassandra Clare, Sarah J. Maas, Sarina Bowen, Meghan Quinn, Alice Clayton, …
---
REQUEST: What makes you want to request a book that you see on NetGalley?
Let's be honest here, I have little self control on netgalley! The first thing that draws me into a book is if it's under the "New Adult" genre. Then I look at the cover. Then I glimpse the blurb, then Cátia @The Girl Who Read Too Much usually checks if it already had goodreads' reviews, and if they're ok, I click the request button. I'm not picky if the book in question is NA and/or contemporary romance.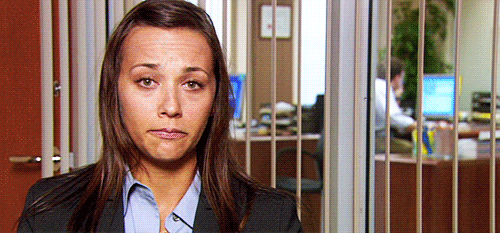 ---
FEEDBACK RATIO: Do you review every book you read? If not, how do you decide what books to review?
I try to review everything I read, especially because most books I read are actually review copies, so I NEED to review those, am I right?
---
BADGES: If you could create your own badge to display on your blog, what would it be for?
I'm with Cátia on this one, and steal the "New Adult Advocate" badge. It's just me as well! Wonder why, right? 😛
---
WISH FOR IT: What's one book that you are absolutely dying to read?



Are we supposed to keep it to our Netgalley requests? Hmmmmm, that's hard! I'm dying to read The Movie Version by Emma Wunsch, My Unscripted Life by Lauren Morrill, All The Ways You Saved Me by Jamie Howard and Did I Mention I Miss You? by Estelle Maskame.
---
2016 NETGALLEY CHALLENGE: What was the last book that you received as an ARC that you reviewed? If you've never received an ARC, what's the last book you reviewed?
The last ARC I reviewed was The Possibility of Somewhere by Julia Day, which was a huge letdown, unfortunately :(. You can check my review here.
---
I Tag:
YOU!!!! Everyone! Do it, please :D.