Hello, welcome back to another Book Traveling
Thursdays, which a weekly meme created by Cátia @The Girl Who Read Too Much and Danielle @Danielle's Book Blog. The goal is to share the covers of a book related to that week's theme, which you can see at the Goodreads group, indicating the original cover, the one of your country, your favorite and least favorite.
This week's theme is "Choose a book that you think it should be a classic in a few years". I'm using Ready Player One by Ernest Cline, which I haven't read, but I think it will be a classic someday.
---
Original 

COver

:
I'm not a fan of the original cover…. not at all!
COVER F

ROM MY COU

NTRY (PORTUGAL) & COVER FROM THE COUNTRY I LIVE IN (SPAIN):
I have to say that I really like both covers :D, the portuguese and spanish editions are very different, but great, right?
Favorite COVER(s):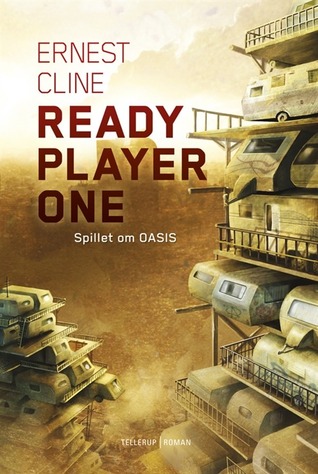 I love the British cover – the one I own, and then I really like the French and the Danish ones. Then I'm kind of in love with the Japanese edition.
LEAST FAVORITE COVER(s):
My least favorite ones are: Italian, Turkish, Russian, Norwegian and Romanian.