Kristen Katsaros wants a life full of adventure and laughter. After a difficult childhood, her motto is to live each day like it's her last — because it just might be. So when Kristen's parents send her on a post-grad singles cruise in the Caribbean to meet a Greek husband, she promptly hooks up with the hottest guy she's ever met. Pasha's decidedly not Greek, but Kristen gives him a pass because he's got fun written all over his rock-hard abs.

Pavel Gribov, the cocky playboy of the Detroit Pilots hockey team, can score any girl he wants. But when a teammate drags him on a singles cruise, he can't resist the chance to help out a drop-dead gorgeous damsel in distress by pretending to be her boyfriend. Before long, the fake fling turns intimate, fueled by something much deeper than lust. 

Kristen and Pasha both agree to walk away once the cruise is over, but reality hits like a slap shot when Kristen finds out Pasha lied about everything. Just when she's ready to start living again, the two stubborn survivors must decide if they can bear to lose the best thing that ever happened to either of them.
---
This book surprised the hell out of me! Never in a million years, I was expecting it to be so deep and emotional. WELL DONE!
I absolutely loved the themes behind this romance. Kristen lives  with a disease and knows that she won't live as much as everyone else around her, she she closed herself off for love, because she feels like it wouldn't be fair to her significant other, because she can't do forever. I get you girl! But I'm so glad that she was able to realize that she deserved everything, because she was so awesome and I needed her to be 100% happy. Pasha also didn't want to love, or be loved, but for a very different reason: he didn't think he deserved it. It was such a sad story, and it was such an emotional ride to see these 2 people open up to each other, and help the other one realize how much they deserved to be happy. I seriously loved this.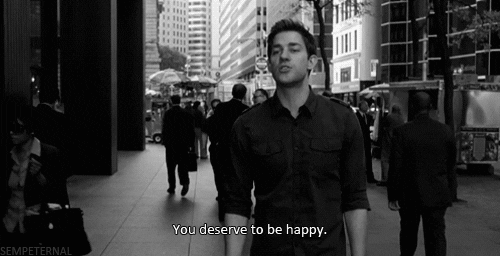 I also loved them! Because they were just so direct and so no-nonsense and no bullshit… I love it. There's a moment where Kristen is talking to her dad, and I swear to you, his answers? That's me when I'm talking to my BFF!!! I'm also like "did he really lie to you? or did you just assume?", eheh!
The romance was great! Even though it starts very much as insta-something, both make it clear that it will be a physical thing, and the connection develops from there. This is a book I forgive the instalove, because they do create a deep and real bond. They talk a lot, they understand each other in a very unique way, and they have amazing chemistry.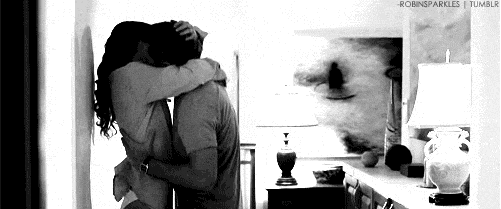 Also, this book is so hot, even though it doesn't show one single explicit thing. Great work!
I had a few problems with the formatting of this book, though I'm not sure if it's something that will be fixed in the finished version of the book, but even though the book is told in dual POV, there is no indication on which POV we're reading at a certain point. The POVs change frequently, and without warning, and within the chapters. This is not a good way to go about it, and I do hope it's fixed later on.
Apart from this, I really liked the writing and the pacing of this one. I liked the plot and the timing, and this one made me want to read the previous books in this series.
Give this one a chance, you won't regret it.