When fitness empire CEO David Strong agrees to help teach a yoga class for couples based on poses in The Kama Sutra, he's put in one compromising position after another. Especially since the instructor is his best friend's little sister-in-law, doesn't have a lot of experience with men, and is totally off-limits. She's everything David's never wanted. So he can't understand why he suddenly needs her so much.

Sophie DelFino has fantasized about David for over a decade, but he has a type, and she's far from it. He's also got all sorts of rules and reasons why they shouldn't be together. Good thing Sophie is all about bending the rules.
---
I wasn't really sure what to expect from this book, but the blurb and the premise sounded kind of hilarious, so I went with it. This was such a fun and heartfelt read.
Right off the bat I will tell you that the writing did very little for me, and I think that's why I didn't enjoy it past the 3.5 stars that I gave it. Third person in dual POV romances is a tricky thing for me, and definitly not my favorite style. The book flowed well, and the pacing was actually pretty good, I was scared about this at first because the couple starts hot and heavy from the start, but it did work very well.
Both characters were very unique and interesting. David is older, a CEO of his own empire, who because he saw the disaster of his dad's love life, vowed not to fall in love, get married or any of those things, because a lot of things in his life had hurt enough. He also has a type, and Sophie is definitly not it! Sophie put everyone's lives ahead of her own. She took care of her parents and then her sister. She did everything for everyone, but no one treated her like she had a say. It honestly hurt how much her family, who loved her, considered her so little. To be honest, I identified with a lot of things that happened with her. You know when someone makes decisions for you, because they just assume that you don't have anything else better to do? Yeah… it sucks! I feel like it's important to tell you that because Sophie took care of everyone, she had little time to take care of herself, so she was 26 yo… but she was still a virgin. Mostly because of lack of opportunity.
When these 2 meet, sparks fly! Obviously they had met before, but Sophie had fantasised about David for 10 years already, so when she finally gets him in class, all over her, she decides to be bold. She's relentless! Poor guy, eheh. David is torn, because she's so not his type, but he likes her, a lot, but he knows it's wrong. They end up taking things slow, and with a lot of ups and downs, finally fall in love with each other.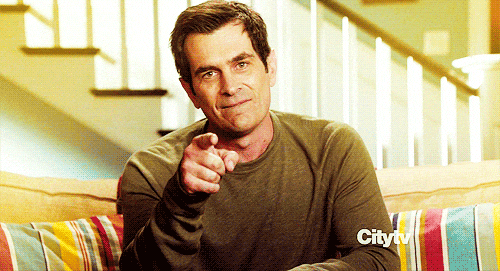 I thought the romance was really sweet, and the issues that they faced as a couple were very deep and important ones. I really liked their connection and felt their chemistry. I wished they had talked a bit more about some important things, because that's what brought them down eventually. They both have some amazing character growth throughout the book, and that's amazing.
I found it a tiny bit weird that not only had Sophie been fantasising about David for a decade, but about the importance she gave to the fantasy… you'll get it when you read it. I wish she hasn't put that much stock into it, though I did like that she ended up realizing that she came first and deserved better.
There was a small twist I didn't see coming, but it kind of made sense, and it was slightly entertaining.
Overall, it was a very enjoyable read, and I do recommend it. I seriously felt the need to do a little good search while reading this book, so that was fun :P.