Hello, welcome back to another Book Traveling
Thursdays, which a weekly meme created by Cátia @The Girl Who Read Too Much and Danielle @Danielle's Book Blog. The goal is to share the covers of a book related to that week's theme, which you can see at the Goodreads group, indicating the original cover, the one of your country, your favorite and least favorite.
This week's theme is "Share the love around the world! Choose a book written by an author from a country you don't read that often". I'm going with Amie Kaufman, who is from Australia, and I've only read Illuminae by her, but I want to read the Starbound series, so I'm going to use These Broken Stars here.
---
Original & F

avorit

e 

COver

: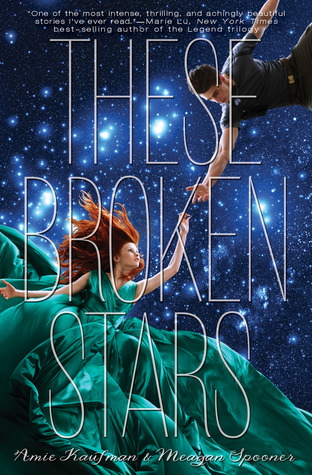 I love the original cover, it's what drew me to this series in the first place.
COVER F

ROM MY COU

NTRY (PORTUGAL) & COVER FROM THE COUNTRY I LIVE IN (SPAIN):
I hate the Portuguese cover, I just really hate it, and it's everywhere too. I like that the Spanish cover mantained the original design.
LEAST FAVORITE COVER(s):
I really don't like the German and French editions. Do you?