Some universal truths refuse to be ignored.

Peanut butter and jelly are a match made in heaven. Spaghetti and meatballs are best friends forever. And guys like Tyler Knight don't go for girls like Cam Emerson.

She knew from the second she met him that he didn't belong on her bookshelf, the six-foot-six ex-tight end with a face so all-American, it could have sold apple pie. So she shelved him next to the supermodels and rock stars and took her place on her own shelf — the one with the flannel-clad, pasty-faced comic book nerds. Most of her boyfriends have existed between the pages of books, but rather than worrying over her own lacking love life, she puts all her energy into playing Cupid, using her job at the book bar, Wasted Words, as her stomping ground.

Tyler Knight always looks on the bright side. His career-ending injury turned into a job as a sports agent. A horrible breakup led him to Cam, his quirky, smart roommate who is far more beautiful than she realizes. She's made it perfectly clear she's not interested in him — not like that at least — but if she ever changes her mind, he won't hesitate. Because he doesn't see the lines she's drawn between them, as much as she insists that they're there. Deep down he knows that despite their differences, they're a match well made.

*A romantic comedy inspired by Jane Austen's Emma*
---
I've had this book on my Amazon wishlist for awhile now, I don't even know whose review I read that made me add it, but yeah, it was there, and I was searching audiobooks on Audible, and I listened to the sample for this one, and I was sold. Romance audiobooks depend A LOT on the narrators, because they can totally make or break a book.
In this case, the audiobook worked well for me. First of all, I have to say that I really enjoyed Staci Hart's writing style, it was fun and witty, and I like that a lot! This made me laugh, so bonus points. In terms of the narration, I was torn, because while I LOVED the girl who narrated the part of Cam, the guy narrating Tyler's chapters was a bit more iffy… I loved his voice, but he so monotone and so slow… I think this was a bit done on purpose, because while Cam is a tiny ball of energy, Tyler is supposed to be more calm and collected and sure of himself. Still, his part had a lack of emotion, and it made it a tiny bit harder to connect with his character.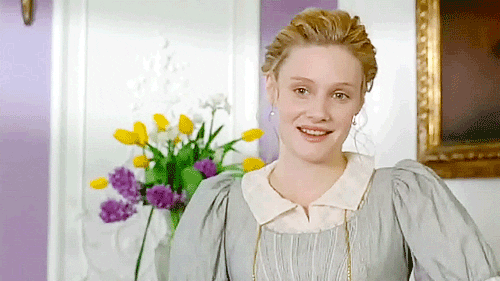 Now… Do you like Emma from Jane Austen? I know a lot of people have issues with that story and the character of Emma, and if you do, this probably isn't the book for you. Cam IS Emma! A bubbly and modern version of her, but her nonetheless. Which means, that she tries to fix everyone up and thinks she's always right, ALWAYS!!! That's not her main issue though. Cam is a great character, but she's scared and insecure and she has a lot of trust issues, because she doesn't see herself as worthy, and that's what causes all of the problems in the book.
Tyler is a great guy, he's nice and sweet, a great friend and a great person all around. It's clear from the start that he feels way deeper for Cam than she might think, and unlike her, he doesn't think they could never work. I liked him.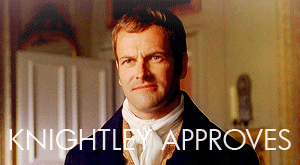 It was a big exhausting to see Cam go back and doubt their relationship so many times. I think Tyler's patience was off the charts, but I wasn't a fan of the big conflict. At one point I really wanted to slap that girl, because come on… I do get her doubts, but Tyler wasn't someone she had just met, they had been friends for a year, were super close, and they trusted each other completely, so why was it so hard for her to realize that he really really liked her? Insecurity is a bitch!
This is ultimately a sweet romance, though a bit predictable and sometimes annoying. I had a great time listening to it, and the ending might have left me with a tear in the corner of my eye. Still, I do think this story is not for everyone, given that Cam is not the most likable heroine. But if you like a meddlesome and insecure girl in a book, and if you like Jane Austen's Emma, go for this one.