He never noticed her before, but now she's all he can see…

Miles Carlisle is every teen girl's fantasy. His rugged good looks and exotic British accent have helped catapult his boy band, Seconds to Juliet, to super-stardom. But after two disastrous and very public breakups, Miles isn't interested in dating just any girl; he wants The One. And the only girl he's interested in is not only his best friend's little sister – and off-limits – but won't even give him the time of day…

As a kid, Aimee Bingham had a huge thing for Miles…until he made fun of her for always tagging along. Now that she's outgrown both him and her pigtails, the prospect of spending two weeks on tour with the childhood crush who broke her heart isn't exactly enticing. Except now Miles seems interested. Very interested. And no matter how hard Aimee tries to resist him, her crush is definitely making a comeback. But everyone knows that falling for a heartthrob is a backstage pass to heartbreak…
---
I read this book as a buddy read with  Cátia @The Girl Who Read Too, so go check out her blog in the next few days to read her review of this book.
I've been wanting to read this series for a little while now, so when the whole series showed up on Netgalley, I requested it, obviously, and so me and Cátia started our way through the Backstage Pass series with the first book, Aimee and the Heartthrob.
I don't really know how to describe this book with any other word than "meh"… I usually love Entangled Crush books, but this one read way too young, if you get my drift. The writing was ok, and the pacing flowed well and the story is told in dual POV, in the third person. But it didn't exactly stand out, to be honest.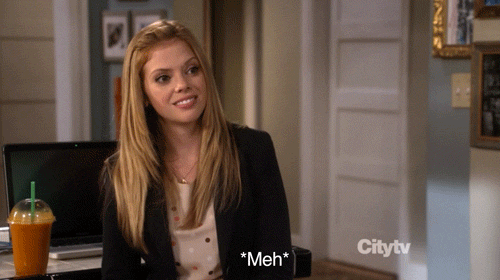 The characters felt so much younger than they were supposed to be, and, as Cátia so well put it, this story would would way better if the characters were aged up a bit, because some situations (especially in Miles' past), were not very credible to happen to a 15 yo boy. Aimee was also kind of annoying at times, and honestly, the whole fanfic thing she had done when she was 14?! Weird as hell… I mean, I guess I would be ok with that if she didn't know the guy from before, but she did know him in real life, and I really thought that blog was kind of creepy… sorry!
The plot was extremely predictable and cliché… I was kind of hoping for something a little more out there =/. The couple did have a few cute moments, but the constant lies and hiding their feelings, didn't quite work for me.
Overall it wasn't the strongest beginning for a series, let's hope that the books get better as we go.