Harper Connelly never expected to find herself outside of a tattoo parlor at one in the morning, summoning the nerve to take back her past. She's determined to forget her old life and is looking for an artist who can tattoo over the scars on her back.

Trent Andrews, local legend and owner of the Second Circle tattoo studio, has his own reasons for specializing in inking over scars. And in spite of her mysterious past and the difficult road ahead, he quickly realizes that Harper is funny, smart, and — under her ridiculously oversized clothing and SPF 100 sunscreen — totally hot. He's happy to take on the challenge of designing a meaningful and deadly full-back tattoo for her.

But when cryptic messages start appearing on Harper's phone, strange deliveries arrive at her door, and Second Circle is vandalized, Harper is convinced that her ex-boyfriend has tracked her down, and worse, that he knows about Trent. Running was the only thing that saved her last time, but now that she's started to put down roots in Miami, she'll have to decide if she can finally fight back instead.
---
This was yet another ARC that I've had on my kindle for a long long time, and I thought it was finally time to get to it. 🙂
This was my first book from this author, and I really enjoyed it, so much that I want to haul the rest of the series now and read them all. The book is told in dual POV, in the third person. This is always tricky, because it's not as controlled as the first person, and sometimes I wasn't really sure which POV I was supposed to be reading. But all in all, I really enjoyed the writing on this book.
The characters were just amazing. I loved Harper and Trent right off the bat. Harper is just so strong, and even if she's sort of afraid to actual live, she has an amazing character development throughout the book, and her fears and hesitations were super valid. Trent was just amazing with her, the way he respected her and was patient… very well done.
The romance was slow at first, but always moving, and even though it is a bit of instalove, the story and plot made it work. The relationship between Trent and Harper was sweet, romantic and normal, even with everything, and I really liked that.
The plot was sort of predictable, even though it had me on the edge of my set, because I knew what would be coming, but not when, and the book sure gives a lot of possible moments… nerve wracking. But it was very well executed and I enjoyed the story and the dark themes, though I'm honestly curious to know more about Harper's story, especially her brother, and that's another reason I'm itching to read the rest of this series.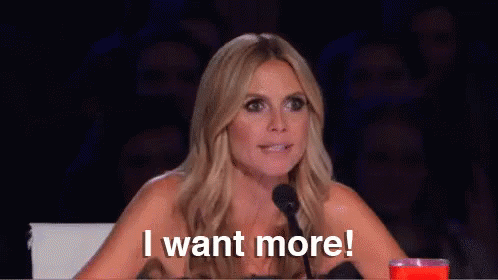 Overall, the romance was very well done, and it deals with such an important issue. The violence is Harper's life would be debilitating for a lot of people, so it's amazing to read someone overcoming it. Well done. Give this one a read, you won't be sorry.