Wingman rule number one: don't fall for a client.

After a career-ending accident, former NFL recruit Ian Hunter is back on campus — and he's ready to get his new game on. As one of the masterminds behind Wingmen, Inc., a successful and secretive word-of-mouth dating service, he's putting his extensive skills with women to work for the lovelorn. But when Blake Olson requests the services of Wingmen, Inc., Ian may have landed his most hopeless client yet.

From her frumpy athletic gear to her unfortunate choice of footwear, Blake is going to need a miracle if she wants to land her crush. At least with a professional matchmaker by her side she has a fighting chance. Ian knows that his advice and a makeover can turn Blake into another successful match. But as Blake begins the transformation from hot mess to smokin' hot, Ian realizes he's in danger of breaking his cardinal rule…
---
I started this book on an impulse. I had seen it around a lot, but I wasn't very sure, but I finally decided to give it a listen. I'm glad I did, it was an entertaining story, and it was more than enough to make me want to read more from the author.
The book is told through Ian's POV, and I liked that part, I thought that for the story it was, it made perfect sense for this to be only from the guy's POV, because Blake was supposed to be a mystery.
Unfortunately it took me a bit of time to fall in love with both characters, and here I think that Blake's POV might have helped with that, because for the longest time I really couldn't connect with her. And Ian… he was cool, and I enjoyed his relationships with people, but his actions were sometimes lacking.
The romance was great though, I really liked the forbidden aspect of the relationship, and even though they were the most unlikely match, they complemented each other quite well. I also thought that they both showed some signs of immaturity, and I wasn't the biggest fan of that, but I was happy with the resolution.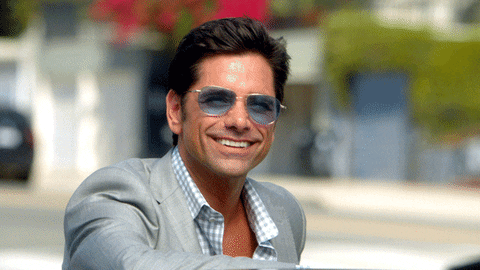 But what I loved the most about this book? Lex and Gabi!!! That's why when I saw that book 2 was about them, I was super uber excited!
Overall, this was not the best NA romance I've read, but it's solid, and it sure had some hilarious moments, so give it a chance and read it 😉 .
Guys, check this out! Cátia is hosting a New Adult Reading Challenge for 2017. Go check it out and sign in 😀
The Girl Who Read Too Much
Hi guys! It's the end of 2016 and with the end of the year comes new reading challenges. If you know me or follow this blog you know that I love reading new adult. If you follow me you also know that I've tried to do the Popsugar Reading Challenge for 2 years straight and failed both times. One of the reasons is because some of the categories are completely out of my comfort zone. Because of that I decided to host a 2017 New Adult Reading Challenge. This means that in 2017 I'll try to read as many new adult books as possible and you can join me if you want. Either you already love new adult or you want to start reading it you're welcome to participate in this reading challenge. But before you decide either you want to participate or not let me explain how everything…
View original post 706 more words