Perfect for fans of Lauren Myracle and Rainbow Rowell, The Romantics will charm readers of all ages.

Gael Brennan is about to have his heart broken when his first big relationship crumbles on the heels of his parents' painful separation. Love intervenes with the intention of setting things right — but she doesn't anticipate the intrusion of her dreaded nemesis: the Rebound. Love's plans for Gael are sidetracked by Cara, Gael's hot-sauce-wielding "dream girl." The more Love meddles, the further Gael drifts from the one girl who can help him mend his heart. Soon Love starts breaking all her own rules — and in order to set Gael's fate back on course, she has to make some tough decisions about what it means to truly care.
---
I read this book as a buddy read with  Cátia @The Girl Who Read Too, so go to her blog on the next few days to check out her review of this book.
Well, this was unexpectedly fun… The writing of this book might me my favorite thing about it! The book's narrator is LOVE, yeah, you read that right… LOVE. Love is telling a story mostly about Gael, but also about a few other people, and it keeps making these side comments that are the most hilarious things. I loved it.
I actually loved the story as well, because timing is everything, and there are so many kinds of love, even of the romantic kind, and we are all different and have different ways of looking at it. I could have lived without some stuff in the plot, mainly the things about Anika and their group of friends, because how could they not understand that their behaviour was hurting Gael even more?
Gael was actually a great character, but I wanted to slap him a few times. Dude, I get it, your parents divorcing is hard AF, believe me, I KNOW, but the way he was acting towards his parents for a good portion of the book was so not ok… But overall, the behaviours and actions fitted the ages, and I think they were a good representation of our youth, eheh.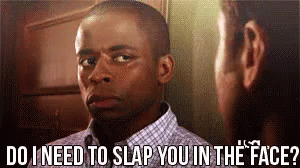 This was a fun and fast read, it made me laugh while in the urgent care waiting room in the hospital, so, the author did something right ;). I would definitly recommend it if you're into YA romances with a little twist.