She's off-limits, but he's the only one who can help her…

Carla Jackson has her life all mapped out, so when her plans fall apart she's more lost than ever. A spot on the reality TV show Road Trip Race seems like the perfect escape, except she needs a partner. The only option is her brother's best friend: the man she's secretly loved forever and the last person she wants to be stuck in a car with.

Tech billionaire Ryan Evans has done everything he can to put his bitter past behind him. He's avoided Carla ever since they shared a forbidden kiss six years ago, but when his best friend asks him to protect her on the show, he can't refuse — even if the biggest threat to her heart might be himself.

As Carla and Ryan drive across the country while competing on the show, there's no escaping the undeniable chemistry between them. But when they're thrown off course, can they find their way home together?
---
Obviously, I've read this book as a buddy read with  Cátia @The Girl Who Read Too – we both love this series – so go HERE to read her review of this final book of The Chasing The Dream series.
Oh boy, this last book of the series took a seriously long time to come, but hell, it was worth it. This one, guys, is now my favorite book of this series, and I loved this series already. But there's just something about childhood friends finding love together, right?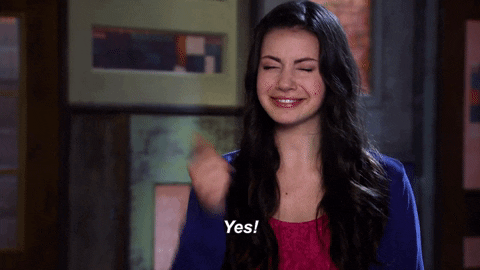 First of all, I'm super glad that Elizabeth Briggs went with the dual POV model for this book again. See, not all books in the series are dual POV, but I'm beyond happy that this one is, because I think it was necessary to actually know both sides of the "problem" here, given the distance between both main characters. If I look at the series, I guess Briggs' choices when choosing her POVs make a lot of sense, because she used dual POVs when the characters had some kind of physical and emotional distance, and made the books single POV when the girl's (or guy's) POV was enough to tell the tale. Either way, first person dual POV? YES PLEASE!
We already knew Carla from previous books, since she's Maddie and Julie's roommate and friend in the previous books of the series, so she had already showed up a few times. I have to say, I love that we get a half portuguese character, and Carla and her brother Daniel have not only Portuguese names, but some cultural things are present in their story too. Also, PORTUGUESE FOOD in this book! And I'm so glad that Briggs' didn't even try to translate the dishes' names, because that would be blasphemy 😀 – and also, this made me hungry while reading, but that's beside the point.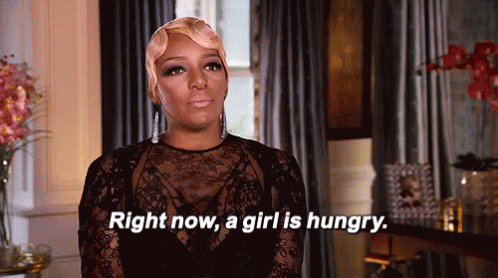 Back to Carla, not only is she half portuguese, but she's also biracial, with her mom being Portuguese and her dad being Afro-American (and I love that the cover reflects that!). She's also a model and gorgeous! And she loves to eat, she's super super smart, and she knows how to work on cars! And she's just so damn nice (too nice sometimes).
Ryan was a very nice surprise. He too is biracial, as his mom was chinese, and again, he's super smart and a self-made billionaire. I loved his relationship with Daniel, Carla's brother, and their whole family, and obviously with Carla.
I loved the romance, it was just amazing. Carla and Ryan had been in love with each other since they were teens, but because Ryan never thought he deserved her – and because his BFF and only family warned him to stay away – he rejected her time and time again, until he couldn't anymore. I really liked the fact that they actually KNEW each other, and even though their chemistry was off the charts, it wasn't all about that, and they spent so much time actually talking and sharing and understanding each other.
While I always love the Reality Show aspect of these books, I was so glad that the show itself didn't play a major role in the story, as it did in previous books. Instead, the Road Trip element itself was the most important thing, and I really liked it, because they were going through the country, seeing things and having fun, while we were watching their relationship grow.
This book was a perfect way to end this series, though I still don't want it to end… can't we have a book about Daniel?! Either way, it was great to see the gang all together again, and see all the changes and amazing news in each of their lives. The ending of this book was kind of perfect too, I really liked that Carla and Ryan inspired and supported each other to follow their dreams.
So people, have you read this series?




If yes, thoughts? And which one is your favorite couple?


And if no, what are you waiting for? I mean, romance, reality shows, comic-con, music, fashion, road-trips, …, READ THEM!
---
The Chasing The Dream series:
#0.5 More Than Exes – Kyle & Alexis's story – MY REVIEW 
#1 More Than Music – Jared & Maddie's story – MY REVIEW | CÁTIA'S REVIEW
#2 More Than Comics – Hector & Tara's story – MY REVIEW | CÁTIA'S REVIEW
#3 More Than Fashion – Julie & Gavin's story – MY REVIEW | CÁTIA'S REVIEW
#4 More Than Once – Becca & Andy's story – MY REVIEW | CÁTIA'S REVIEW
#5 More Than Distance – Carla & Ryan's story – CÁTIA'S REVIEW