I like to think of myself as a man of pleasure… 

I enjoy a good pint of ale, being in the arms of a beautiful woman, and living by my own rules. The only thing I try to avoid? Commitment. And I've got a three-year success rate to prove it. 

I wasn't planning on Grace — the beautiful, funny, totally off-limits massage therapist who keeps popping up in my life. She's on a six-month mission to rid her life of toxins. No alcohol. No red meat. And, yeah, no men. I'm talking full-on man cleanse. 

I know I should walk away, but I can't… and the only way to keep her in my life is to live by her rules. I'll need to prove to a woman who's lost all trust in men that I'm worthy of her love. And do it all without so much as a single kiss. 

The only problem? If I win, I'll lose the one thing I swore I'd never give up. My heart.
---
Again, I've read this book as a buddy read with  Cátia @The Girl Who Read Too – we have both read this whole series and enjoyed it a lot – so go check out her review on the next few days.
Guys, writing this review breaks my heart! I've read the first book of the series a little while back, and since then I've been excited about the Kingston Ale House series. I read all the books as ARCs, they got better and better for me, and I even rated the 3rd book 4.5/5 stars, I'm even part of AJ Pine's facebook group. So, it breaks my heart that I disliked this book so much.
I have to say that I wasn't feeling this book from the start. After reading 3 books by A.J. Pine, I expected to have no issue whatsoever with her third person narrative or writing style, but I did have some. I found the beginning of this book kind of confusing and it took me a little while to actually get into it.
Because I've read all the previous books, I already loved Jeremy. Actually, I was hoping for his book since the first one, and at the moment I even thought he and Holly would be a thing, which turned out not to be so, and while I'm happy that Holly got hunky british-single-dad- Will, I'm kind of sad because Jeremy deverded better than what he got.
See… I hated Grace. At first I just wasn't sold on her, and I thought that it would change, but the more I read, the more I disliked her, and by the end I was kind of wishing that Jeremy would end up with his ex, because even Whitney was a better character than Grace. That's messed up. I should never be thinking that.
(there might be slight spoilers ahead… sorry for that!)
The concept of the "cleanse" should have been cool and funny, but I honestly didn't understand her reasons for doing it. It's one thing to do a series of mistakes and needing to get her life back on track, but she trusted her boyfriend of a long time, a friend of her family, an employee of her parents… yeah, she was a bit naive, but deciding to cut everything from her life like that, didn't make much sense to me. But hey, ok, let's go with it. But then she accepts to go into that reality show and things started to go downhill from there. BUT THEN, after knowing Jeremy for 3 months, after they've been together for 2 months, after the guy proved to her time and time again of his feelings for her – and everything without even being able to touch her – she doubts him, his feelings, his actions and his LIFE, and that's when I was done with her. Look, I understand fear, of course I do, and that was all scary, but she blaming him and putting him down when she was lying to him, being secretive and not 100% honest with him? Hell no!
Grace putting Jeremy down is just something that doesn't allow me to rise this rating to 3 stars, because it was just such nonsense. How could she accuse him of being with her because she was easy and convenient and never fighting for anything? He, a gorgeous man, with a great group of friends, a house, and money, was with a girl for 2 months without even a single kiss, he was faithful, he was dedicated, and she accused him of that?! Hell… It didn't help that I thought they had little chemistry and some scenes just didn't feel right.
If disliking one of the main characters wasn't enough, I have to say that I really didn't like the plot, at all. I could have gone on board with the "cleanse", and it would have been cute to see Jeremy proving that he was devoted to Grace and waiting for her 6 months to be up. That I could get on board with. But then it goes from being a private thing, to being a "reality show" kind of thing, and I didn't see much sense to it, and then it just kept getting worse for me. I don't have a problem with reality TV when it's based on skills, but dating shows? Bahhh, NO! Especially because if just made no sense to me… 😩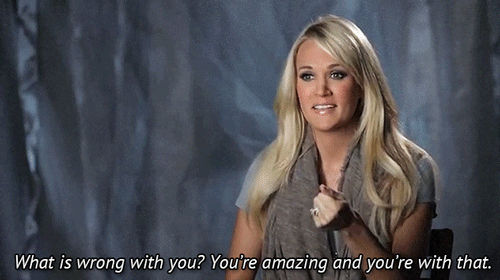 I don't know guys, I didn't like the concept of the reality show, I didn't like the little problems within Grace's life, because I felt like they weren't as serious as she thought they were. I didn't like how she then handled her problems. I disliked the presence of the exes and the pressure on Jeremy for him to be different than he is. I don't know… honestly, this book just wasn't a good experience for me.
I am super sad about it. I was expecting more. I think Jeremy deserved more.
This was still a great series overall, and I enjoyed the first three books a lot. So, maybe give this series a chance, and maybe this 4th book will be to your liking, because a lot of people have loved it. I just didn't…
Book #1: The One That Got Away
Book #2: Six Month Rule
Book #3: Three Simple Words
Book #4: Worth the Wait