From the author of How Not to Fall comes an electrifying, powerful new story about love, trust, and emotional surrender.

Once upon a time, med student Annie Coffey set out to have a purely physical fling with Charles Douglas, a gorgeous British doctor in her lab. It didn't quite work out that way. Instead, secrets — and desires — were bared, hearts were broken, and Annie knew she had to leave this complicated, compelling man who remains convinced he can never give her what she needs.

Walking away is one thing. Staying away is another. Annie and Charles reunite at a London conference, rekindling a friendship they struggle to protect from their intense physical connection. Little by little, Annie gets a glimpse into Charles's dark past and his wealthy, dysfunctional family. Soon, she's discovering what it means to have someone claim her, body and soul. And she's learning that once in a lifetime you find a love that can make you do anything… except let go.
---
Hey! Once again, I read this book with Cátia @The Girl Who Read Too Much, so head to her blog in the next few days to check out her take on this book.
First and foremost, beware that this is a sequel to How Not To Fall, and I honestly don't think you can read, understand and enjoy this one, without having read book 1 first. So, even though I do think this book is awesome, you should definitly pick up the first book first.
Once again I loved the writing, I think Emily Foster truly has a way with words. This book was entertaining and fun like the previous one, but it was also deeper and more emotional than the first one. But contrary to book 1, this one is told in dual POV, and WOW, it changes everything.
Annie is still a great narrator, but this whole story is about Charles.
I have to say that I've never read a romance with such a well done pacing and character growth. A long time passes since Annie fell for Charles and he tells her that he can't love her, and again, a lot of time passes within this book. And Annie grows a lot, she learns how to let go of some things while protect others, but Charles learns how to deal with his past and present, and accept the future. And so much happens!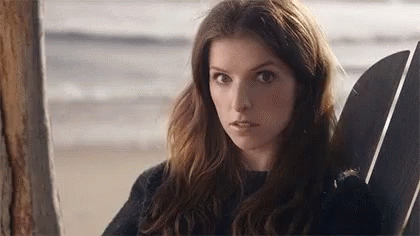 This book surprised me a lot. I liked the plot, the pacing and the characters (obviously). But I loved the talks, the depth, the understanding. I loved the support. I loved how they talked about everything that mattered and how everything made sense.
One of the issues I had with the first book was the amount of sex – crazy, I know – but here the balance was perfect, and it had way more meaning. I loved it. And I really liked how each little action had a reason behind it.
I don't want to talk more about the book, because I don't want to give anything away, but just know that I loved it. It was one of the most profound NA books that I've read.
So, I highly recommend this series. Read it. Think about it. This is not a perfectly happy NA book, it's raw and gritty and it somehow felt real. Again… READ IT!